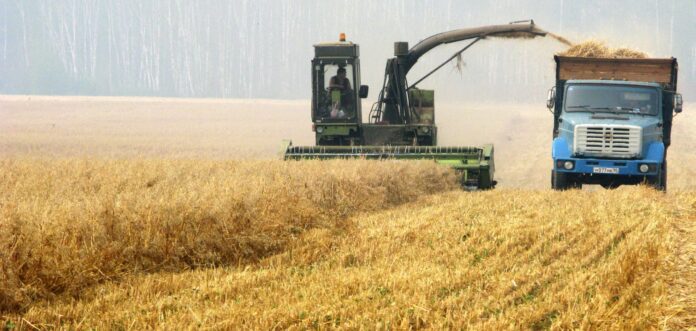 The Economic Coordination Committee of the Cabinet decided that they will buy Russian wheat if they agree to the price of $390 per tonne. However, the tender may be scrapped if they do not accept the offer. The Russian delegation, in their meeting with the Minister for Commerce, offered a reduced price of $405 per tonne on Russian wheat which was later dropped to $400 per tonne.
Pakistan Seeks to Import Russian Wheat at $390 per MT
Ministry of National Food Security & Research on the recommendations of the Ministry of Commerce submitted the price offered by M/s Prodintorg, a state-owned company of the Government of Russia at the rate of $399.50 per MT for a supply of 120,000 MT +/- 5% MOLSO of milling wheat through G2G arrangements for the consideration of the ECC of the Cabinet. It was later observed in the meeting of ECC that wheat prices are declining throughout the country.
Therefore, it was decided that the Russian side will be offered the price of $390 per MT and the offer may be canceled if they do not accept the offer. However, some members of the ECC, including Minister of State for Petroleum Dr. Musadiq Malik, were against the decision to reject the Russian offer because of the relatively thin position of the wheat stocks. Currently, the government's proposed price is less than 2.4% of the final Russian offer.
Read more: Russia Offers to Provide Cheap Oil To Pakistan
Blockade of Black Sea
Russia's invasion of Ukraine led to a de-facto blockade of the Black Sea, and the world is facing a terrible food crisis owing to the situation. Recently, Russian and Ukrainian officials have signed a deal to allow grain exports from Ukrainian Black Sea ports that would help ease a global food crisis. Cary Fowler, US special envoy for food security said; "What sets this global food crisis apart from previous similar situations is that there are multiple major causes behind it."