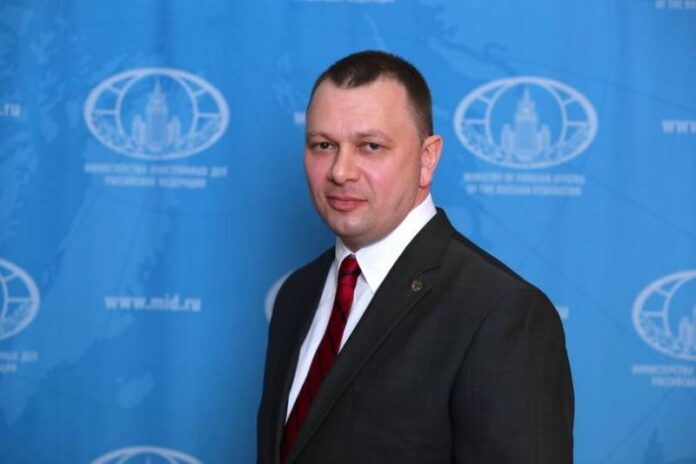 Amid skyrocketing prices of fuel and electricity, the Consul General of the Russian Federation, Andrey Fedorov, said that Russia is ready to provide cheap oil to Pakistan only if the government of Pakistan contacts them. The Russian Consul General also confirmed that the former prime minister Imran Khan discussed the trade of Russian oil during his visit to Moscow.
Sanctions to affect the cheap oil trade
Fedorov mentioned that the incumbent Finance Minister Miftah Ismail has also held talks with Russia about the procurement of cheap oil, but, the sanctions imposed on Moscow are major hurdles in way of making such agreements. He said; "Russia has amicable relations with Pakistan despite pressure from the West." He further mentioned that the Russia-Pakistan steam gas pipeline project is also underway which was signed during the Pakistan Muslim League-Nawaz tenure.
Meanwhile, the former energy minister and Pakistan Tehreek-e-Insaf (PTI) leader Hammad Azhar claimed that Bangladesh is also close to an agreement to buy cheap oil from Russia. He said that the Imran-led government would have bought the oil from Russia in April if they were still in power. "Rs300 billion was set aside for oil subsidy. If we could get cheap oil from Russia, we would have saved this amount," the former energy minister added.
Imran Khan lauded the Modi government's decision to import oil from Russia
The former Prime Minister Imran Khan hailed the Narendra Modi government's decision to purchase cheap oil from Russia despite pressure from the United States. "Despite being part of the Quad, India withstood US pressure and bought cheap oil from Russia to facilitate its people. Our government was trying to achieve this through an independent foreign policy," Imran Khan tweeted. on the other hand, during an interview with CNN's Becky Anderson, the finance minister of Pakistan was asked if Pakistan was open to procuring Russian oil just as India doing, he replied that he would surely consider it.
Read more: Global Banks Stop Trade Credit for Oil Imports by Pakistani Firms