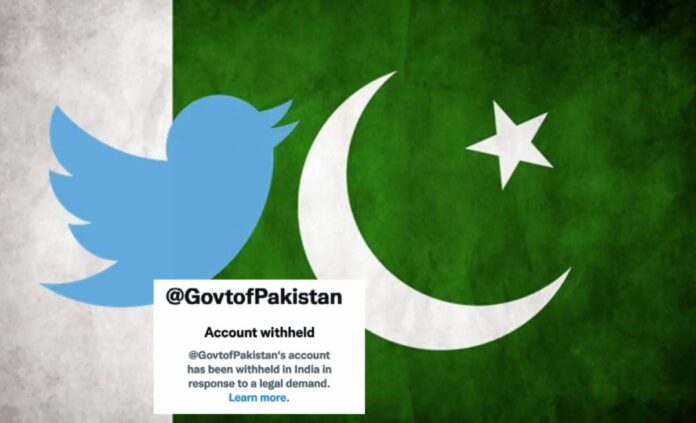 The official Twitter account of Pakistan's government has been withheld in India. The Twitter handle of @GovtofPakistan shows that the account has been withheld in response to a legal demand. Under India's Information Technology Act, 2000, the Indian government has previously banned official accounts of various Pakistani embassies, journalists, and prominent personalities on the micro-blogging site.
The Twitter account of the Government of Pakistan withheld in India pic.twitter.com/60Uzpoujwz

— ANI (@ANI) October 1, 2022
Pakistan's Government Twitter Account Blocked over Court Orders
The Indian news media reported that the microblogging site takes such action in response to a valid legal demand, such as a court order. The Modi-led government has ordered to block of the Twitter accounts of certain Pakistani diplomats and bureaucrats over which the foreign office of Pakistan has also issued a condemnation statement, deeming the act as deeply concerning.
In recent months, Twitter in India has banned official accounts of Pakistan Embassies in the UN, Turkey, Iran, and Egypt. Later in August, India blocked 8 YouTube-based news channels, including one operating from Pakistan and one Facebook account for posting fake, anti-India content online. So far, the central government has blocked over 100 YouTube channels, 4 Facebook pages, 5 Twitter accounts, and 3 Instagram accounts for allegedly spreading hate content.
Also read: Stanford University Unearths Pro-Indian Twitter Drive Against Pakistan
Blocking Requests Made to Twitter
According to Twitter, it has received 326 legal demands in the last six months of the running year to block content posted by accounts of verified journalists and news companies, of which 114 came from India accounting for over a third of total blocking requests. The micro-blogging platform said; "349 accounts of verified journalists and news outlets located around the world were subject to 326 legal demands, a 103% increase in the number of accounts since the previous reporting period (January-December 2021). This spike is largely attributed to legal demands submitted by India (114), Turkey (78), Russia (55), and Pakistan (48)."