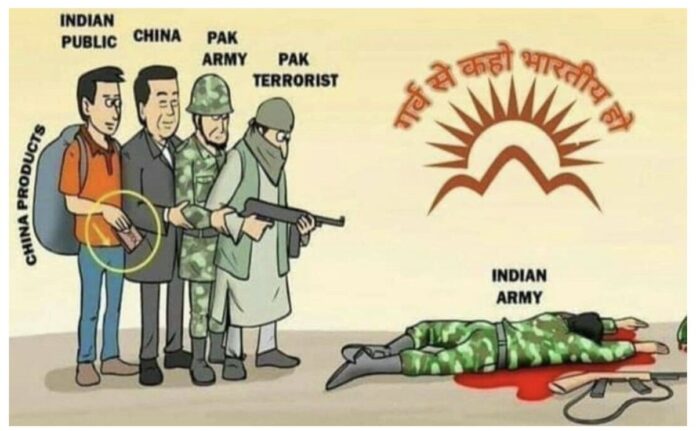 A study from Stanford Internet Observatory (SIO), a Stanford University organization has shown that a pro-Indian army covert Twitter influence operation was suspended earlier this year by Twitter for spreading hate and propaganda against the Pakistan Army. According to SIO; Twitter shared 15 datasets of information operations it identified and removed from the platform with researchers in the Twitter Moderation Research Consortium for an independent analysis. One of these datasets included 1,198 accounts that tweeted about India and Pakistan. Twitter suspended the network for violating its Platform Manipulation and Spam Policy and said that the presumptive country of origin was India.
Mode of Operation of Pro-Indian Accounts
The report titled "My Heart Belongs to Kashmir: An Analysis of a Pro-Indian Army Covert Influence Operation on Twitter" said that the network tweeted primarily in English, but also in Hindi and Urdu. The accounts claimed to be proud Kashmiris and relatives of Indian soldiers. Tweets praised the Indian Army's military successes and provision of services in India-administered Kashmir and criticized the militaries of China and Pakistan.
According to the study, the suspended Pro-Indian accounts network tweets tagged both authentic and suspended accounts, including regional journalists, politicians from Balochistan, and Indian politicians. Many of the accounts in the network claimed to be Indians, often Kashmiris, and frequently said they were located in Kashmir. One bio said "Proud Indian and Proud Kashmiri. My Heart belongs to Kashmir, Soul to India, and Life to Humanity."
Anti-Pakistan and Anti-China Narratives
The report claims that Pro-Indian Accounts spread false narratives against Pakistan and China. With a particular focus on Balochistan. One tweet said, "Students protesting in Islamabad against the inaccessibility of internet in #Balochistan." Accounts accused Pakistan of spreading unfounded claims of Indian army atrocities, and they accused Pakistani soldiers of committing human rights abuses and protecting terrorists. Tweets claimed Pakistan was not safe for Hindus or Muslims, and that Pakistan abandoned Pakistani citizens in China when the COVID-19 pandemic began. Tweets also criticized women's rights in Pakistan. One suspended account shared a tweet that said, "Pakistan Prime Minister Imran Khan has come under attack after he blamed women's clothing for the rise in rape and sexual assault."
The reports also shared the build-up of the anti-China narrative, highlighting how the network tried to portray the Indian military's supposed dominance over the Chinese military. The network unsurprisingly condoned the positive relations between China and Pakistan. Tweets scorned Pakistan for turning a blind eye to Chinese government atrocities. They framed Pakistan as desperate for the financial gains of a partnership with China.
Also read: Twitter Sues Indian Government over Content Takedown Orders