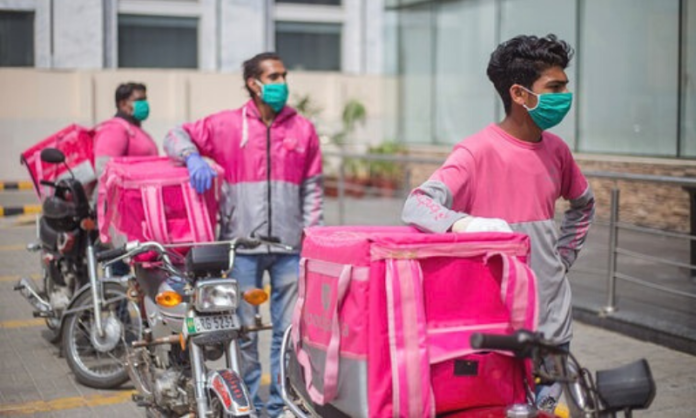 Are you an avid Foodpanda user? if yes, you must have been facing issues with your orders for the last two-three days. That's because Foodpanda riders are on strike against the company policies. The development came a few days after the CEO of Foodpanda Nauman Sikandar stepped down and left the company.
Foodpanda Riders Postpone their Strike
The riders in a video message were seen giving their management an ultimatum to fix irregularities and announced to call off the strike for two weeks. They further announced that if irregularities were not fixed within two weeks, they would further go on strike for 5 consecutive days halting delivery operations. Riders were also be seen chanting slogans agains the food delivery giant.
Foodpanda riders are working on low wages and reduced salaries
The All Karachi Foodpanda riders association announced a strike from 11th – 13th March to protest against bare minimum wages. Riders claims that Foodpanda exploits its workers by taking full services from them and paying very little in return. The Association organized a peaceful protest where they demanded proper rights for the riders and an increase in the salaries to fight the rising inflation.
According to the list of grievances shared by them; the riders are not paid on time, they are fired upon canceling orders, riders are paid Rs.65 for the first orders which is ultimately reduced to 32 and 19 rupees respectively, and customers are charged higher rates for delivery hence the riders don't receive any cuts. The social media users are raising their voices against the unjust behavior of the food delivering company and supporting their stance.
A big opportunity
Foodpanda has definitely created a mark in the last few years but its stories of unprofessional working conditions are also not hidden. In such conditions, the rivals come to play – namely; Airlift, Krave Mart, and more- who are all set to bolster their name by providing all those necessities that Foodpanda has failed to provide to its employees. The Karachi-based startup Krave Mart is the talk of the town lately as it is quickly expanding to the lower-segment areas of the city and it has already succeeded in luring the interest of investors as the company announced pre-seed funding of around $6 million.
Read more: Pakistani Grocery Delivery Startup; Krave Mart Raises $6 Million in Pre-Seed Funding