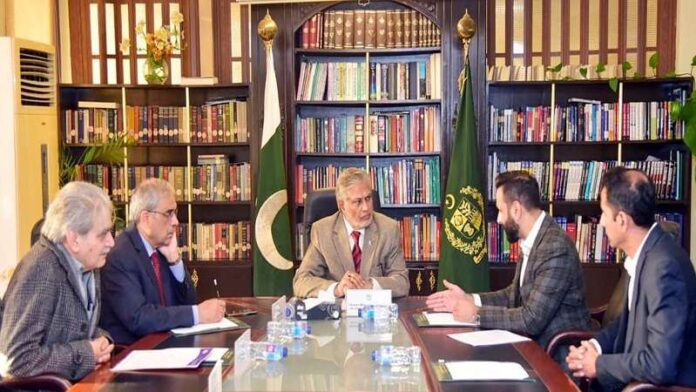 Federal Minister for Finance and Revenue Senator Mohammad Ishaq held a meeting with a delegation of Daraz and vowed to resolve the issues faced by the e-commerce platform as early as possible. The delegation was led by Daraz's Managing Director (MD), Ehsan Saya. At the same time, the meeting was attended by Prime Minister's Special Assistant on Finance, Tariq Bajwa, and other senior officers from the finance division.
Daraz Delegation Sought Government's Help to Resolve Cross-border Payments Issue
The delegation of Daraz put forward their company's profile during the meeting and told the minister about their contribution to Pakistan's economy. They informed the minister regarding various operational issues faced by one of the biggest e-commerce platforms in Pakistan, especially the problems related to cross-border payments.
Dar extended the government's support to the delegation of Daraz and aimed to resolve the problems they addressed. During the meeting, he said that the government is placing a high priority on IT-related business activities in Pakistan. In this regard, the government of Pakistan is keen to see the development of the IT sector and its contribution to the economic development of Pakistan.
Daraz Extends Support to Flood Affectees in Pakistan
During the meeting, the e-commerce platform announced support for the flood affectees in Pakistan. Daraz pledged $0.5 million in humanitarian support to the flood-affected families in collaboration with  M/s Alibaba. Earlier, Pakistan received $500 million from the Asian Infrastructure Investment Bank under the Asian Development Bank (ADB)-funded Building Resilience with Active Countercyclical Expenditures (BRACE) program – a program to counter the economic crisis that Pakistan is currently facing as the country looks for more and more financing options to cushion the impact of floods.
Also read: Pakistan Receives $500M from Asian Infrastructure Investment Bank for Development Program