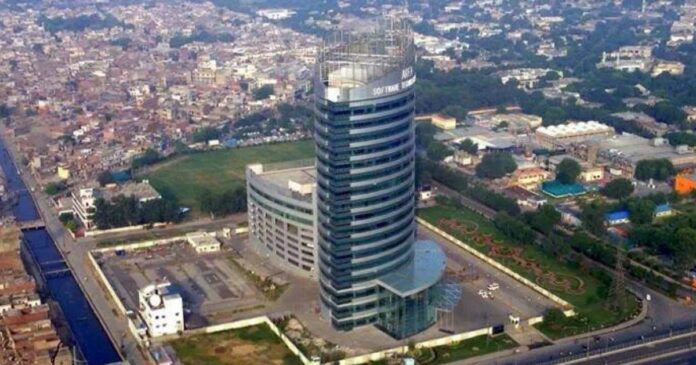 Federal Government will arrange a Rs 26.5 billion foreign loan for the establishment of an IT Park in Karachi. The total expenditure of the project is Rs 31.2 billion, out of which the federal government would put in Rs4.72 billion, as per the official document of the project.
The sponsoring company of the project is Federal Information Technology Ministry and it has been scheduled to be finished in six years. The project has been sanctioned due to multiple concerns in the IT sector, those include an absence of infrastructure, suitable ICT policies, lack of proper governance and taxation, problems in preservation of qualified workers, and increasing foreign competition.
Read more: Pakistan's first Innovation Park to be established in Peshawar: Zia Ullah Bangash
This development is part of the government's strategy to develop IT zones and software parks and to establish purpose-built software technology parks in the major cities of the nation to encourage productive and cost-effective collaboration, R&D entrepreneurship, digitalization, and innovation.
Furthermore, the official report revealed that software firms in Pakistan require appropriate working space and infrastructure including the incompetence of societal facilities. Hence, it is necessary to build new IT Park facilities to meet the requirements of software corporations and promote the IT industry in Pakistan.
Read more: Software Technology Parks in the process of development, under public-private partnerships
In addition to it, the document also informed that the Government of Pakistan envisions cultivating a knowledge-based economy through cost addition, innovation, and technology enactment and requires investment in the determinants of public competitiveness, especially expertise development, learning, and communication technologies.
The report added that a Korean consultant and Pakistan Software Export Board executed a feasibility study for IT Park in Karachi entailing a detailed review for demand analysis of IT Park in Karachi.
Read more: PM Imran Khan announces major development projects during his day-long visit to Gilgit-Baltistan
Source: Brecorder