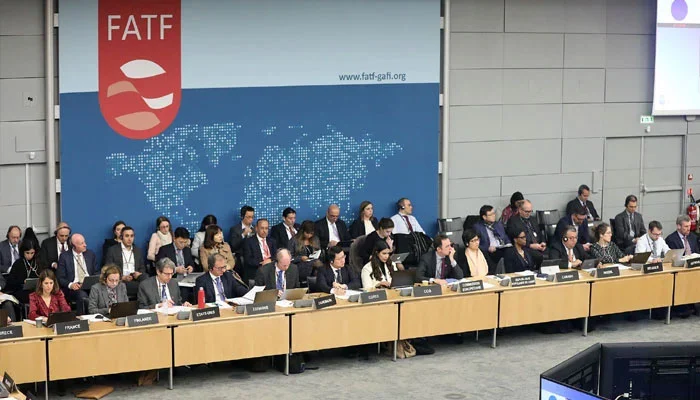 The Financial Action Task Force (FATF), a global watchdog for combatting money laundering and terrorist financing, has removed Pakistan from the grey list after four years. FATF board made an announcement, saying; "We stand by our news about Pakistan being compliant with all FATF action items. It will likely be announced in a briefing, later today. However, as per FATF procedures, an official statement about removal is likely to be made after a formal on-site visit." The news was confirmed by Soth Asia Index, an organization that reports economic and political stories from South Asia. However, the official announcement from FATF is expected today at 7:30 PM PST.
Just IN:— FATF has removed Pakistan from grey list after its 3 days plenary in Berlin, Germany.

— South Asia Index (@SouthAsiaIndex) June 17, 2022
Pakistan was grey-listed by FATF in June 2018
Pakistan was placed on the FATF grey list in June 2018 and was given a 27-point action plan to restrict terror financing activities. In October 2021, Pakistan was given another seven-point action plan after the country completed 26 of the 27-point action plan originally given to it in June 2018. Pakistan informed the FATF that it had completed 32 of the 34 action items in the last plenary held in March.
Pakistan was in need of support from its allies, such as; Turkey, China, and Malaysia to get off the list, and all three countries have assured the Pakistani authorities of full support. Meanwhile,  Germany, the US, and a few other countries have also expressed partial support for the demand for Pakistan's exclusion from the FATF grey list.
As per sources, during the recent official visits of Prime Minister Shehbaz Sharif, Foreign Minister Bilawal Bhutto Zardari, and Minister of State for Foreign Affairs Hina Rabbani Khar to different countries a soft attitude towards Pakistan was expressed by important countries.
How does the FATF grey list affect a country?
As per Tabadlab, an advisory firm, countries on the FATF grey list face complications in accessing international lending instruments. Pakistan, being on the FATF's grey list for deficiencies in its counter-terror financing and anti-money laundering regimes since June 2018 has adversely impacted its imports, exports, remittances, and limited access to international lending.
Read more: A New PEP Database Developed to Help Pakistan Out of FATF's Grey List and Curb Corruption