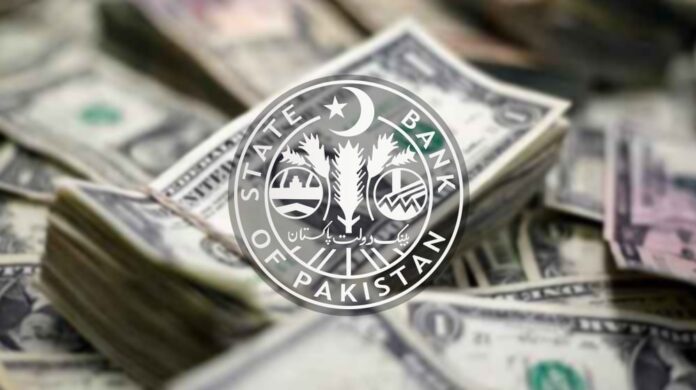 The foreign exchange reserves held by the State Bank of Pakistan (SBP) have dropped by $241 million to $8.9 billion as of 10th June. Meanwhile, the foreign reserves held by the country clicked in at $14.94 billion and the reserves held by commercial banks stood at $5.96 billion.
SBP's foreign exchange reserves continue to decline
The central bank's foreign exchange reserves are in the free-fall with a high import bill, increasing oil prices, and a widening current account deficit due to the stalled IMF program and the friendly countries being reluctant to help until an agreement is reached with the global lender. The reserves held by the SBP are enough to cover less than two months of imports, which is an alarming rate.
Investors fear that the declining economy will make it difficult for the country to pay for its imports and external debt payments, they are of the view that only IMF's staff-level agreement will save the declining economy by providing support to the local currency. According to the data compiled by Ismail Iqbal Securities, Pakistan's currency is one of the worst performers in the world as it has depreciated by 14.57 percent against the dollar this year. The Pakistani rupee and Japanese yen fell almost equally against the dollar this calendar year.
Hike in petroleum products
In a bid to satisfy the IMF, the finance minister announced the third price hike in petroleum products in less than 20 days as the lender asked to terminate subsidies on energy and petroleum products to revive its bailout program. As per reports, the Rs 9.5 trillion budget presented by the country is also not sitting right by the global lender and there are high chances that the government might make some changes to appease the IMF.
Read more: Government Announces Another Hike in the Petroleum Products