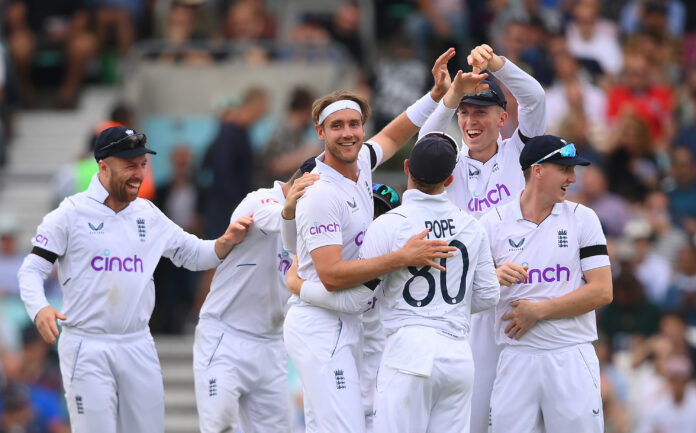 For the past 24 hours, Indian media has been reporting completely fake and baseless news regarding the gunshots being heard near a hotel hosting the England cricket team in Multan. The cricket-loving country has seen a lot of dark days following the attack on the Srilankan team, which took happiness away from the country's people. Years later, Pakistan is on its way to reviving the long-lost international cricket, as it has started hosting big international teams.
Fake News Propogated by Indian Media: Gunshots Heard Near the Hotel Hosting England Cricket Team
As Ben Stokes-led England side is gearing up for the 2nd Test match against hosts Pakistan, a piece of news broke out claiming that gunshots were heard near England's Cricketers' Residence in Multan, creating a sense of panic among the cricketing fraternity that the visiting team is in some danger; however, it was not true, and the news was denied by the sources close to Pakistani media.
A British journalist, Lawrence Booth, originated the news, saying, "Gunshots heard 1km from England's team hotel this morning in Multan. Two rival gangs, it seems. Four arrests made, and no one injured. The team's security plans remain unaffected before tomorrow's second Test against Pakistan." While a media source close to Multan has denied the allegations saying that it is a piece of completely baseless news being circulated to cause panic and paint a bad image of Pakistan. It must be noted that the cricket boards of both countries are at opposite ends due to a recent controversy where questions have been raised about India's participation in the Asia Cup next year if it is held in Pakistan.
Pakistan to Host 2025 Champions Trophy
Pakistan will host the Men's Champions Trophy in 2025; it will be the first major global cricket tournament to be played in Pakistan since 1996 when it hosted the Men's Cricket World Cup alongside India and Sri Lanka.  Pakistan Cricket Board Chairman Ramiz Raja said, "It's a matter of great pride and delight that Pakistan will be hosting ICC Champions Trophy 2025. This great news will surely excite millions of Pakistani fans, expats and world fans to see great teams and players in action and will allow the world to sample our hospitality."
Also read: Asia Cup Will not be Moved to UAE, and not Everything Will Happen According to India's Wish; says Ramiz Raja in an Old Interview