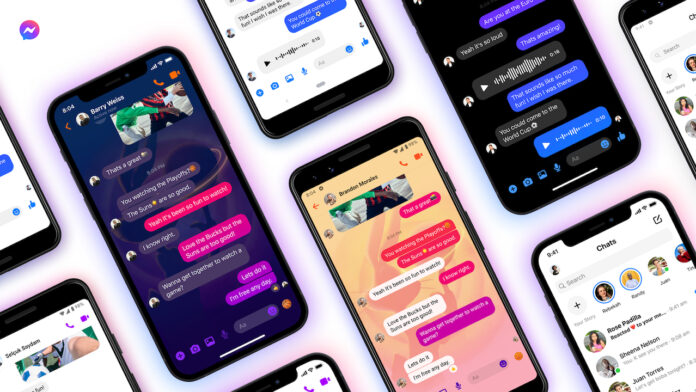 Popular social media platform, Facebook is now testing adding voice and video calls feature to its main app. The feature intends to lessen the need to switch between Facebook and its standalone Messenger application.
According to Bloomberg reports, Facebook users in several countries, including the US, can now make voice and video calls without exiting Facebook—a plus point for some and an unnecessary add-on for others.
Facebook to Bring Back Voice and Video Calls to the Main App 
Previously developed into the core Facebook platform, Messenger was converted into an individual app in 2014, and later as a website interface. Last year, Facebook joined it with Instagram. Presently, the company returning some functions to the primary program, though Facebook suggested that for a completely featured messaging, audio, and video call experience, users should continue using Messenger.
The social media giant already has ideas to unify its texting apps. In September 2020, it facilitated the ability to chat and send messages between Instagram and Messenger, and the social media platform previously announced that WhatsApp would likewise get inter-app messaging capacities. Facebook experimented with placing a more manageable version of Messenger within the main app last year, as well. 
Combining Messaging Services Would be Beneficial to the Users
Facebook's CEO, Mark Zuckerberg has claimed that combining the company's messaging services would be advantageous to users, enabling them to reach more people and decreasing the need to download or switch between apps.
Read more: Facebook Rolls Out Virtual-Reality Remote Work App 'Horizon Workroom' for Meetings
This is something the app has been contemplating since at least 2019 when Jane Manchun Wong discovered an experimental feature that brings users to a "Chats" section when they hit on the messaging tile. Presently, doing so automatically opens the Messenger app. 
The Company to Integrate All Facebook Apps
"You're going to start to see quite a bit more of this over time," stated Connor Hayes, director of product management at Messenger, describing Messenger as the connective network for users to be together when apart, regardless of which service they're deciding to accept. Furthermore, this is the newest move to integrate all Facebook apps and services, including WhatsApp, Portal, and Oculus—all of which offer voice and video calls.