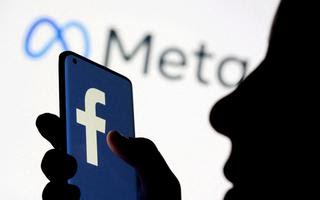 Meta announced that Facebook end-to-end encrypted chats and calls will now have even more features. According to Meta's CEO Mark Zuckerberg; "New update for end-to-end encrypted Messenger chats so you get a notification if someone screenshots a disappearing message. We're also adding GIFs, stickers, and reactions to E2EE chats."
Read more: Meta to Build the Fastest AI Supercomputer in the World
Additional features added to encrypted chats
Meta has added new features to the encrypted chats, such as; GIFs, stickers and reactions. Another security feature also warns users if someone screenshots a disappearing message in encrypted chats. This is much like the Snapchat feature, where messages will disappear after they've been seen. If someone takes a screenshot of a disappearing message the user receives a notification so the issue can be addressed promptly.
Meta has also added support for replies to a specific thread, typing indications and forwarding options. To help identify authentic accounts, verified badges will also be available during chats and the users will be able to save media with a long-press and edit photos and videos before sending. Meta said that all the features are available on all platforms, including web and mobile.
Read more: Meta is Now Shutting Down its Video Speed-Dating Service Called Sparked
How to enable end-to-end encryption
As of default, Facebook Messenger chats aren't end-to-end encrypted, which means you have to turn on this feature. For example, you can opt-in to the secure chat or toggle the lock icon when you start a new chat. End-to-end encryption means that your conversations are encrypted from one device to another so the conversation can't be accessed by anyone other than the sender and the intended receiver. It's a secure method of communication that prevents cyber-criminals, hackers, telecoms, and even governments from accessing the messages you have sent or received.
Source: Verge