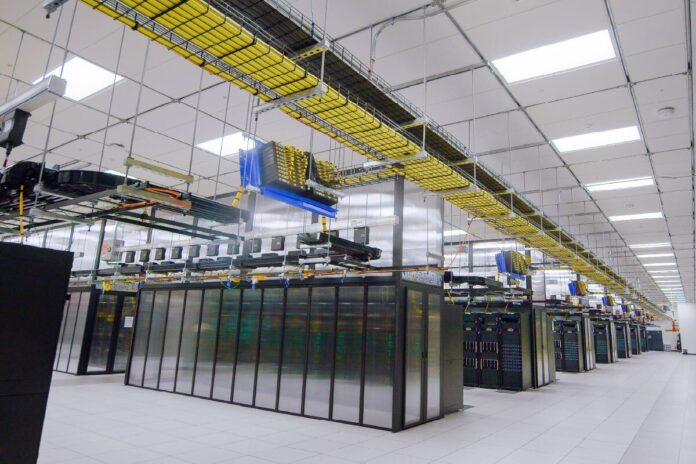 Meta announced that it is launching one of the world's fastest AI supercomputers to boost its capacity to process data, despite persistent disputes over privacy and disinformation. Zuckerberg said in a statement; "Meta has developed what we believe is the world's fastest AI supercomputer. We're calling it RSC or AI Research SuperCluster and it'll be complete later this year."
Read more: Meta Bans Several Cyber-Mercenary Groups that Targeted 50,000 Users
What is the world's fastest AI supercomputer capable of?
The US tech giant said that the array of machines could process images and video up to 20 times faster than their current systems. The world's fastest AI supercomputer, built from thousands of processors, will be used to seamlessly analyze text, images, and video together; develop new augmented reality tools; and much more. Furthermore, the AI tools will allow people speaking in several different languages to understand each other in real-time.
Meta said that the world's fastest AI supercomputer, known as AI Research SuperCluster (RSC), was already in the top five fastest supercomputers and would become the fastest AI machine in the world when fully built in the next few months. The AI Research SuperCluster from Meta will be used to train a range of systems across the company's businesses. This includes algorithms on content moderation for detecting hate speech and explicit content on Facebook and Instagram, to even AR programs that will be available in Meta's AR gadgets in the future.
The powerful device will be completed before the end of 2022
The Supercomputer consists of 760 Nvidia GGX A 100 systems containing 6,080 GPUs. Meta says that it is already providing up to 20 times improved performance. It will have a total of 16,000 GPUs by the end of the second phase of its creation, this is expected to happen before the end of 2022. Meta started working on the AI Research SuperCluster about a year and a half ago, with the company's engineers designing the machine's components for cooling, power, networking, and cabling, entirely from scratch.
Source: Guardian