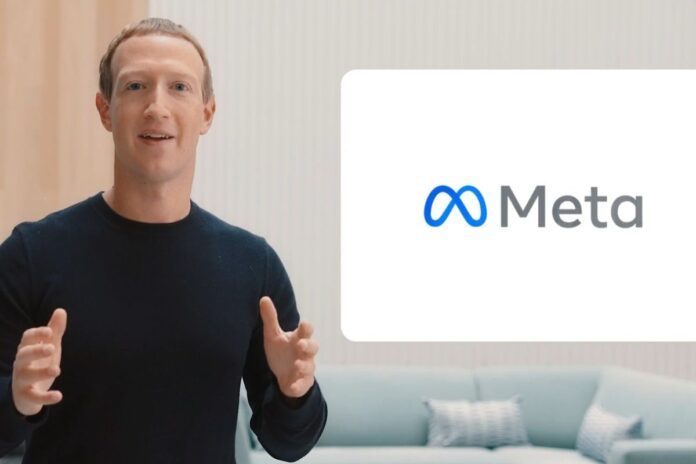 Facebook announced on Thursday that it changing its corporate name to Meta. It is important to mention here that, Facebook's new name is a corporate rebranding, which means that the website and app would still be called Facebook. The CEO of Facebook, Mark Zuckerberg, announced; "From now on, we'll be metaverse first, not Facebook. Over time, you won't need to use Facebook to use our other services."
Read more: Facebook Plans to Rebrand the Company with a New Name Next Week
What is Meta?
Mark Zuckerberg said that Facebook's new name – Meta – would encompass Facebook as well as apps such as Instagram, WhatsApp, and the virtual reality brand Oculus. While announcing the change of name, the social media firm said; "Meta is helping to build the metaverse, a place where we'll play and connect in 3D. Welcome to the next chapter of social connection."
The metaverse is the next evolution of social connection. It's a collective project that will be created by people all over the world, and open to everyone. You'll be able to socialize, learn, collaborate and play in ways that go beyond what's possible today. pic.twitter.com/655yFRm8yZ

— Meta (@Meta) October 28, 2021
A metaverse is a digital universe where people will interact using digital avatars. It's a replication of physical words that we usually see in gaming. It also has associations with blockchain that could hypothetically be used to pay for goods and other services in virtual reality.
The rebranding move came amid the whirlwind of problems Facebook is strangled in. The experts believe that it Facebook's new name – Meta, is a genius marketing move but it won't be enough to avoid backlash and a series of criticism received by people from different walks of life.
The change of name prompts backlash
New York congresswoman, Alexandria Ocasio-Cortez, said; "Meta as in "we are cancer to democracy metastasizing into a global surveillance and propaganda machine for boosting authoritarian regimes and destroying civil society… for profit!"
Blumenthal, a former Attorney General of Connecticut, said; "The name change was nothing more than an effort to confuse and distract but ultimately won't erase years of devious practices & disregard for privacy, kids' wellbeing, spreading hate, & genocide."
Source: The Verge