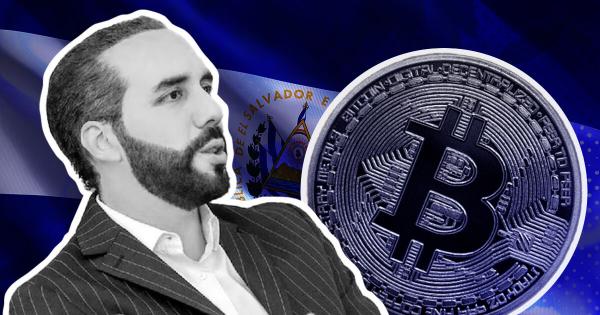 El Salvador, the first nation to make bitcoin legal tender, hosted a 44 nations bitcoin adoption meeting to discuss financial inclusion, digital currency, bitcoin benefits, and more. Nayib Bukele, the crypto-loving president of El Salvador, tweeted: "Tomorrow, 32 central banks and 12 financial authorities (44 countries) will meet in El Salvador to discuss financial inclusion, digital economy, banking the unbanked, the #Bitcoin rollout and its benefits in our country."
Planting seeds in 44 countries.

3 days to go…#Bitcoin is good for the world 🌍 pic.twitter.com/eOwhJZQ4RX

— Nayib Bukele (@nayibbukele) May 16, 2022
A 44-nation bitcoin adoption meeting in El Salvador
In the annual meeting of the Alliance for Financial Inclusion (AFI), which took place from Monday to Wednesday the El Salvador President Nayib Bukele promoted the bitcoin adoption and its use to the 32 central banks and 12 financial officials representing emerging economies. The countries that attended the Bitcoin meeting include Paraguay, Haiti, Honduras, Costa Rica, and Ecuador in Latin America; Angola, Ghana, Namibia, and Uganda in Africa; and Bangladesh, Palestine, and Pakistan in Asia.
Central Bank of Eswatini
Ministry of Finance of Eswatini
Central Bank of Jordan
Central Bank of The Gambia
Comisión Nacional de Bancos y Seguros de Honduras
Direction Générale du Trésor, Ministère des Finances et du Budget, Madagascar
Maldives Monetary Authority

— Nayib Bukele (@nayibbukele) May 16, 2022
El Salvador has been an avid bitcoin supporter and its pro bitcoin policies have benefitted the country's tourism industry as more and more foreign investors rushed to invest in the country. However, IMF issued a warning to El Salvador in January to remove bitcoin as legal tender by pointing out the "risks associated with the use of Bitcoin on financial stability, financial integrity, consumer protection, and fiscal contingent liabilities."
Bitcoin prices jumped to $30,000 ahead of the event in El Salvador
Ahead of President Bukele's announcement the Bitcoin prices show an upward trend. A leading analyst, Johal Miles, evaluated data from Bitfinex and noted that longs have never been near the high, which shows that a large number of BTC traders and investors are investing in Bitcoin. A leading analyst and trader, Crypto Don Alt, believes a close above $31,800 indicates a breakout in Bitcoin price in the current circumstances.
Read more: How is Bitcoin Useful for Healthcare Industry?