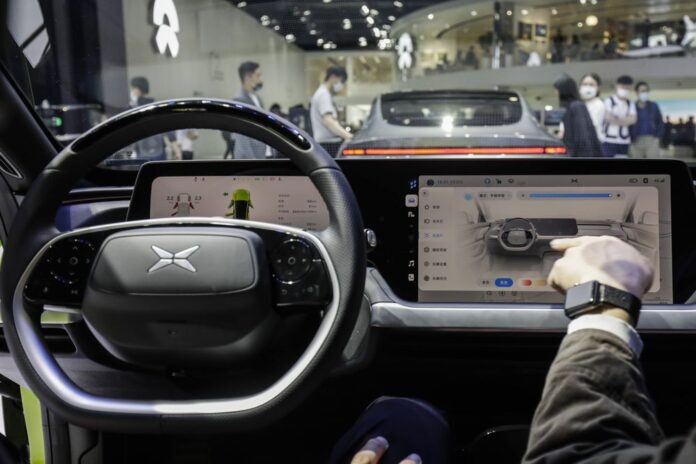 Chinese EV maker, XPeng is experimenting in new areas of business namely; flying cars and robotics which can play an important role in the company's long-term goals. XPeng's flying cars and robotics will be the new mode of transportation in near future, as per the company's claims. Earlier this year, the Chinese EV manufacturer unveiled a prototype of the flying car which has been under development for eight years.
XPeng's Flying Cars and Robotics is the Future!
While talking to CNBC, XPeng CEO said that as the transportation tool becomes more and more intelligent, it could help us take on some tasks. He also predicts that all automakers will start manufacturing flying car makers and robotics in the next 10 to 30 years. Meanwhile, XPeng is looking at robots as a transportation tool in a low-speed and random environment.
XPeng wants to introduce a flying car that can take off or land vertically, a low-to mid-altitude flying car. For that, the company is building a research and development team to start the process. They will soon unveil the dimensions and pricing of the flying car so people can start pre-ordering. Other companies like; Guangzhou-based EHang is also working on passenger drones.
Read more: Tesla to Build a Humanoid Robot Prototype by Next Year, Says Elon Musk
Glob chip Shortage
Like many other companies, XPeng also faced the earth of semiconductor shortage and their production drastically fell in August. The founder of XPeng predicted that the semiconductor shortage will ease in about 18 months from now.
The CEO said that in the future the company will launch more cars in the range of 200,000 yuan to 400,000 yuan, with the cheapest priced at around 150,000 yuan. On Sep 15th, the company is launching its new car, the P5 sedan, and they have pledged to launch at least two or three new vehicle models every year.