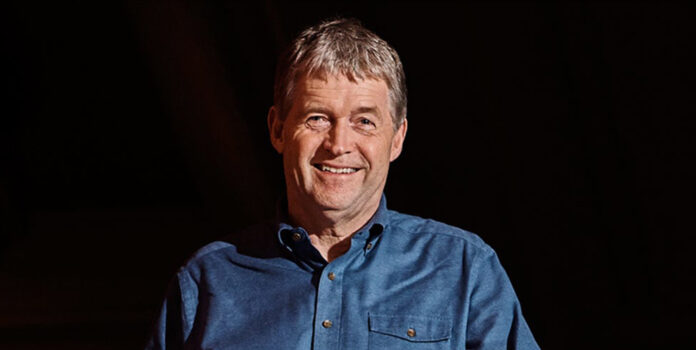 The chairman of IBM Consulting, Mark Foster, has announced his retirement in a heartfelt farewell note shared with the IBM employees. Mark has previously served as Senior Vice President of IBM Consulting, leading strategy, client value, and business performance for IBM's global professional services arm, where he led a significant transformation of the business, putting IBM Consulting as a leading player in its marketplace. "I now move to retire fully at the end of December, I want to express my thanks to all of you," said Mark.
Mark Foster Retires on a Happy Note
Speaking to the employees, Mark said that he is really happy with the progress made by the company and it will continue to remain the digital transformation partner for the leading organizations in the world. He said; "I have spoken before about the "Golden Decade of Consulting" and, for all the challenges now facing the global economy, I remain confident that the market for what you do will continue to be a source of growth in revenues and profit."
He further added, " I am so delighted to see the continued investment in the talent of IBM Consulting in new associates, hires at all levels, promotions of Executives and of course impressive acquisitions. All of this should reinforce the confidence that each of you has to exhibit the habits of the IBM Consulting Way and build your careers from the success you are driving." Mark ended his note by saying; "It has been a huge pleasure for me to work with you since 2016 and share the journey that we have enjoyed. I look back with great fondness on our opportunities to meet and interact – whether in person or virtually over the years. It has been an amazing ride and one of the best experiences of my life and career. I look forward to staying in touch with many of you and cheering as IBM Consulting continues to win and grow! Wishing you Happy Holidays and a super 2023."
Mark's Previous Roles As a Leader
Mark graduated with a Master of Arts in Classics from University College Oxford. On the business front, he has served on multiple business Boards, including Heidrick and Struggles, Fidessa, Computer Sciences Corporation, Alexander Mann Solutions, and Atento. Before joining IBM, Mark handled a variety of leadership roles at Accenture, including serving as Group Chief Executive, Global Markets, and Management Consulting. While at Accenture, Mark also chaired the World Economic Forum Global Health Initiative Against AIDS, TB, and Malaria and was Vice Chair of the Mayor of Seoul's International Business Advisory Council. He has served the UK government as the founding Commissioner for the Independent Commission for Aid Impact.
Also read: IBM is Likely to Close its Business Operations in Pakistan