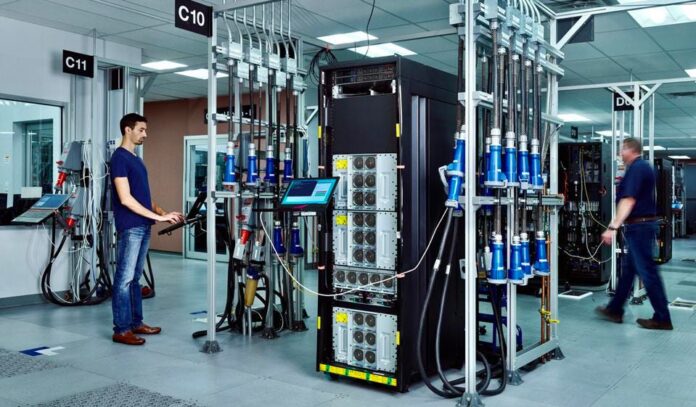 International Business Machines Corp (IBM), a tech firm ranked among the world's largest information technology companies, providing a broad spectrum of hardware, software, and services offerings, is reportedly planning to shutter its operations in Pakistan; however, the company will continue to support clients through its partners in the country. According to the sources privy to the matter, the company won't be laying off any resources yet, but the employees can continue working remotely. Previously, IBM had allowed 80% of its employees to work in hybrid remote roles post-pandemic. The CEO of IBM, Arvind Krishn, said that the company would likely scale back its office space significantly just like other tech companies that are shifting towards a flexible approach to work.
IBM Shuttered Operations in Russia Earlier
The New York-headquartered multinational corporation has announced the suspension of its business in Russia after President Vladimir Putin ordered the invasion of Ukraine. The CEO of IBM had said in an internal message to employees that the company would undertake an "orderly wind-down" of its business in Russia.
After suspending operations, IBM said it would take care of its Russian employees as they would suffer the loss without any reason. The CEO said, "Our colleagues in Russia have, through no fault of their own, endured months of stress and uncertainty. We recognise that this news is difficult, and I want to assure them that IBM will continue to stand by them and take all reasonable steps to provide support and make their transition as orderly as possible."
IBM's Recent Explorations in Pakistan
In May 2020, IBM announced the launch of Open P-TECH to equip 14 and 20-year-old learners and educators with foundational technology competencies and training in technologies such as artificial intelligence, cloud computing, and cybersecurity, along with professional skills. The model has been adopted in 220 schools across 24 countries with over 150,000 students and 600 corporate partners. In November 2022, IBM launched its most powerful quantum computer to date, which is a 433-qubit machine that has three times the number of qubits than its Eagle machine.
Also read: Used Cars Trader Company VavaCars to Wrap Up its Operations in Pakistan