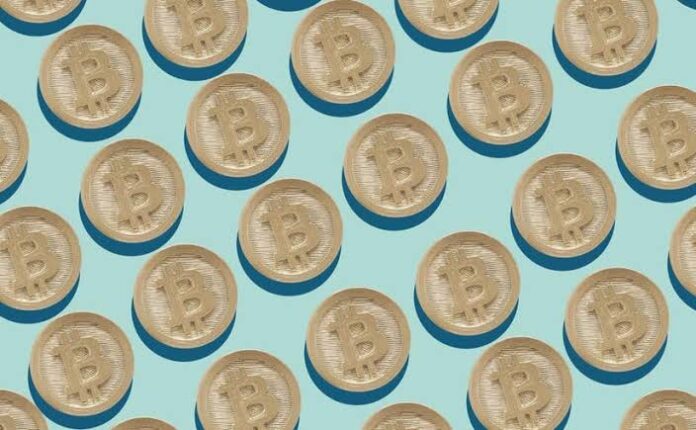 Bitcoin reached a record high breaking through the previous all-time highs, in the wake of the launch of the first exchange-traded fund (ETF) in the US – The ETF doesn't invest directly in Bitcoin, it instead invests in the futures market tied to Bitcoin. According to the CoinDesk figures, the world's most prominent digital currency, Bitcoin reached $66K around 10:45 a.m. EDT. Previously, the cryptocurrency's all-time high was $64,888.99 – attained in April.
Bitcoin reached $66K in the wake of the newly launched ETF
The surge was attributed to increased investments coming from businesses, professionals and El Salvador's government buying into cryptocurrencies, hence, broadening the base of digital assets. The latest surge is also attributed to the first U.S. bitcoin futures exchange-traded fund that made its market debut on Tuesday and attracted a huge number of investors.
Bitcoin reached $66K during New York trading hours, bringing its gain for the year to almost 130%. The largest digital currency by market value gained more than 300% last year and 95 per cent in 2019 after tumbling 73% in the previous year.
Chief executive at Valkyrie Investments, Leah Wald, said; "Clearly, the launch of a Bitcoin futures ETF in the U.S. has sent prices soaring to these levels." She further added; "Traders and investors perhaps see this is a precursor to the holy grail – a spot Bitcoin ETF – and their optimism is pouring into the largest cryptocurrency at a furious pace, with all money FOMOing into the trade from all corners of the market."
Criticism on cryptocurrencies
Critics point the disadvantages of digital currency by explaining that why they're still not accepted as official forms of payment. They also criticize the energy used by the cryptosystem, which gives rise to power cuts and surging utility bills amid a global pandemic, as well as its contributing factor to climate change.
Read more: Chinas Central Bank bans Crypto Mining and Trading
Meanwhile, the biggest threat is the crackdown on cryptocurrencies. China's crackdown last month rendered Bitcoin transactions illegal. Although U.S. regulators haven't gone that far, the U.S. Securities and Exchange Commission has said that the world of crypto doesn't have enough protection for investors and it is also prone to money laundering.
Source: Forbes