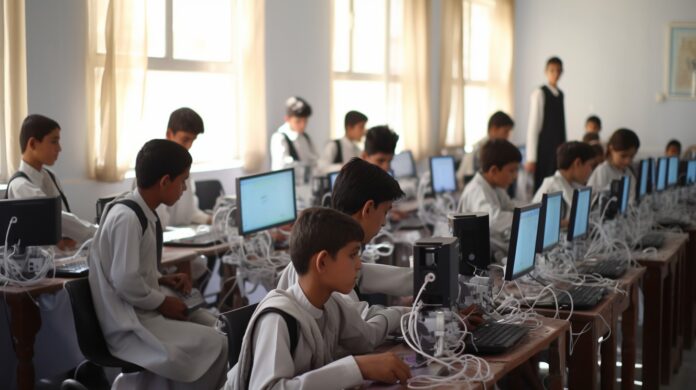 Dr. Khalid Hafeez, the Vice Chancellor of Balochistan University of Information Technology, Engineering and Management Sciences (BUITEMS), has revealed a new project that promises to transform the region's educational landscape: establishing the inaugural Artificial Intelligence (AI) Academy. The first AI Academy aims to equip Balochistan's students with cutting-edge AI knowledge and skills, enabling them to excel on the global stage and meet future demands.
Pioneering the First AI Academy
Dr. Khalid Hafeez's announcement marks a pivotal moment in BUITEMS' history and Balochistan's educational development. The AI Academy is poised to usher in a new era of learning, offering students access to the latest advancements in AI technology and education. Dr. Hafeez's commitment to revitalizing BUITEMS and enhancing educational standards shines through as he champions this innovative endeavor.
Under the leadership of Chancellor and Governor of Balochistan, Malik Abdul Wali Kakar, BUITEMS has set a bold objective—to provide information technology training to a staggering 10,000 students from the province. Dr. Hafeez envisions this endeavor as a catalyst for profound transformation in Balochistan, promising a brighter and more promising future for its youth.
AI as the Gateway to a Global Future
The announcement of the AI Academy comes amidst financial challenges that BUITEMS has faced in recent years. Despite these hurdles, Dr. Hafeez remains resolute in his vision to provide top-tier education to Balochistan's youth. The dedicated faculty and staff at BUITEMS share his commitment, recognizing the imperative for innovation and adaptation in the face of adversity.
Dr. Hafeez's conviction that AI represents the future of education supports this initiative; he aspires to furnish Balochistan's students with world-class education, ensuring their readiness for national opportunities and high-quality international careers. In doing so, BUITEMS seeks to empower its students to become global citizens capable of competing on the international stage. Dr. Khalid Hafeez brings a wealth of experience acquired during his 37-year tenure in London, where he taught at esteemed universities. His selection as the Vice Chancellor of BUITEMS accentuates his qualifications and unwavering dedication to the institution's growth and the betterment of Balochistan's educational landscape.
Also read: Pakistan Launches Diabot; AI Chatbot for Diabetes Identification