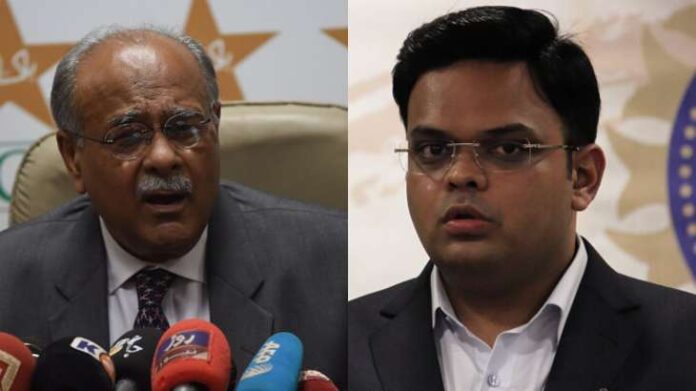 The six-team Asia Cup scheduled for September and has become a pressure point for the hosts, Pakistan, after India indicated that they cannot send their national team to the country. In response, Pakistan presented a hybrid model to ensure at least a part of the tournament is held in Pakistan after India had categorically rejected traveling across the border. In a recent development, Bangladesh and Sri Lankan cricket boards have expressed willingness to support Pakistan's hybrid model for the Asia Cup 2023.
Asia Cup 2023: The Hybrid Model Presented by Pakistan
Pakistan has offered two options in the hybrid model, In the first option, India will play their matches at a neutral venue whereas all other matches will be played in Pakistan, while, in another option, four matches of the group stage in the first phase will take place in Pakistan whereas the second phase, in which matches of the Indian team followed by the next stage matches including the final, will be played at a neutral venue.
Chairman PCB, Najam Sethi, said that if India wants to have a neutral venue and accepts the hybrid model, then we'll use the same hybrid model in the World Cup. "Pakistan can play its World Cup matches in Dhaka or any other venue to which India agrees, and similarly in the Champions Trophy. So all the other countries can come and play in Pakistan but India can play at a neutral venue. So this is a model that goes forward and resolves this political logjam." he said.
Waiting for ACC's Response
There is a larger probability and a higher success ratio for the second option to be locked. In that scenario, Pakistan will play their group stage match against Nepal on home ground. Likewise, Sri Lanka, Bangladesh, and Afghanistan will also be playing their pool matches in Pakistan. As per sources, ACC President, Jay Shah has called a meeting to discuss Paksitan's proposal. Sethi hoped that Jay, could take the first step and accept Pakistan's hybrid model for the Asia Cup and keep all the Asian nations united.
Also read: PCB Issues Strong-worded Statement On 2023 Asia Cup Venue Shift Reports