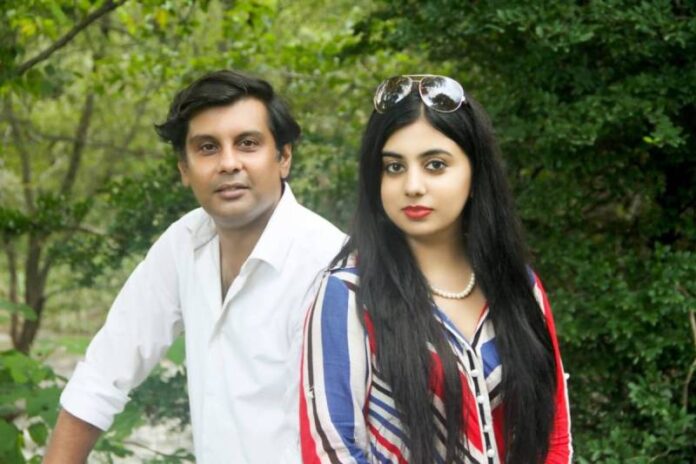 A year after the tragic death of journalist Arshad Sharif in Kenya, his widow, Javeria Siddique, is taking legal action against the Kenyan police. Arshad Sharif lost his life in a police shooting when he was on the run from arrest in Pakistan, and the incident raised questions about the circumstances of his death. Arshad Sharif's widow lawsuit is an effort to seek justice for her late husband and hold the Kenyan authorities accountable.
Arshad Sharif's Widow Pursues Legal Action
Arshad Sharif's life was cut short when Kenyan police opened fire on his vehicle at a roadblock outside Nairobi in October the previous year. Now, his widow, Javeria Siddique, has decided to file a lawsuit against the Kenyan police. The lawsuit was officially lodged at Kenya's High Court on the one-year anniversary of the tragic event.
Javeria Siddique expressed her determination to fight for justice, saying, "It has been a year that I have been fighting for justice." Despite the Kenyan police acknowledging their role in her husband's death, she pointed out that they never issued an apology. She firmly believes that her husband was a victim of a "targeted attack," disputing the official claim of mistaken identity. While the case is still pending in Pakistan, Pakistani intelligence officials have conducted a fact-finding investigation that labeled the incident a "planned, targeted assassination" involving "transnational characters."
A Turning Point for Press Freedom and Police Accountability
Arshad Sharif's case is a grim reminder of the challenges faced by journalists worldwide, particularly in countries with limited press freedom. Pakistan ranks 150th out of 180 countries in the Reporters Without Borders press freedom index, highlighting the hurdles journalists encounter, including censorship and intimidation. His tragic death has prompted press freedom campaigners to call for accountability and justice.
In Kenya, police have faced allegations of using excessive force and committing unlawful killings, leading to efforts by the government to embark on security sector reforms. President William Ruto disbanded a notorious police unit accused of extrajudicial killings, indicating a commitment to addressing human rights issues within the security sector.
Also read: Arshad Sharif Brutally Tortured Before Being Killed