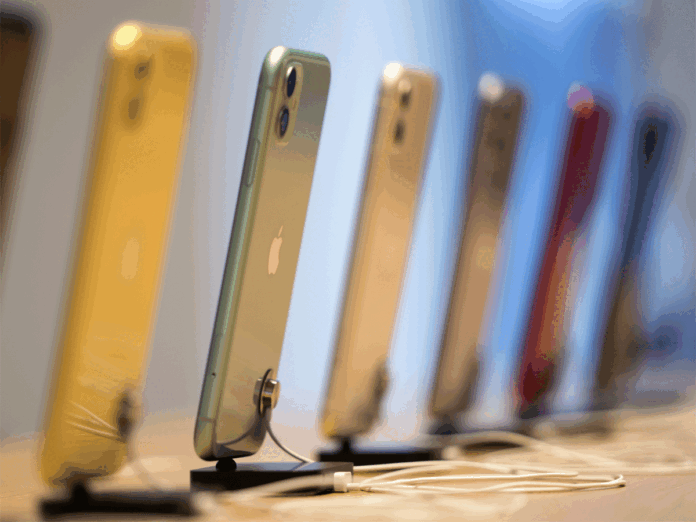 According to a report by Bloomberg, Apple is planning to launch low-cost 5G devices as early as 8th March. Apple currently offers a low-cost iPhone called the iPhone SE, which was introduced in the spring of 2020, and retails for $399.
Read more: Tech Giant Apple Will Now Support Unlisted Apps on its App Store
The updated model of low-cost 5G devices
As per reports, the updated models of low-cost 5G devices could have the same design but a faster processor and 5G support. Apple can reportedly launch the low-cost 5G decides in a virtual event alongside iOS 15.4, the latest version of the iPhone software. IOS 15.4 is currently in beta testing. It's expected to include several new features, including the ability to use facial recognition to unlock the device while wearing a mask, and new emoji.
Apple has posted record sales in the holiday season despite the global chip shortage and supply chain bottleneck issues. More people wanted iPhones, iPads, and other gadgets over the holiday quarter than Apple had to sell, costing the company over $6 billion in sales. Apple's growing sales of services such as music, TV, and fitness subscriptions have also helped in increasing the volume of sales. Tim Cook said; "This quarter's record results were made possible by our most innovative lineup of products and services ever."
Apple has 1.8 billion active devices
Apple CEO Tim Cook revealed that Apple now has 1.8 billion active devices. That's up from the 1.65 billion Apple reported a year ago, and the 1.5 billion active devices in January 2020. The company counts a device as active as long as it has engaged with an Apple service within the last 90 days. Meanwhile, Google revealed that Android has 3 billion active devices, which implies that Apple devices are only popular in the US and other specific regions due to their affordability.
Source: Reuters