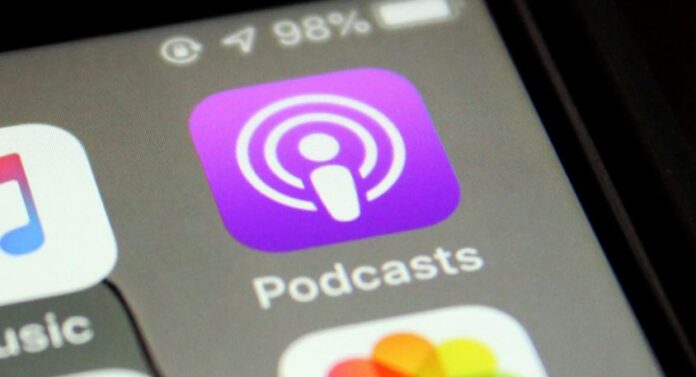 Tech giant, Apple has now announced the launch of several new features for its Apple Podcasts service, arriving with the latest software updates for iPhone, iPad, and Mac. The latest features of the Apple Podcasts service include managing podcast storage across devices, tools to enable annual podcast subscriptions, and the recently announced Apple Podcasts Delegated Delivery system.
Creators on the Apple Podcasts service Can Easily Post Their Free and Premium Content
Furthermore, Apple states that these new features for the Apple Podcasts service will save creators time and energy as they'll be able to authorize their hosting provider to deliver both their free and premium podcast episodes to Apple Podcasts using the provider's own dashboard. But it also provides Apple a means of competing with platforms such as Spotify's Anchor, which now delivers tools for creation, hosting, and distribution across all major listening apps.
Moreover, this fall onwards, a select number of hosting providers will support the Delegated Delivery system, including Acast, ART19, Blubrry, Buzzsprout, Libsyn, Omny Studio, and RSS.com. The company says these providers represent about 80% of listening for premium content on the new podcasts service, and more new tools will be added over time.
The New Features of the Service Will be Free of Cost to All Creators
In addition to this, the latest features will be available at no additional cost to all creators through Apple Podcasts Connect and creators won't need a membership to the Apple Podcasts Program to publish their free shows — only to publish premium content. Apple also mentioned additional details about the new system, comprising educational resources for creators, which will be introduced closer to the service's launch. 
In the meantime, creators can visit the Hosting Providers page on Apple.com to stay tuned for further updates concerning the Apple Podcasts service. While the new distribution technology is top among the announcements, another new tool will be included by longtime Apple Podcasts users — specifically those affected by the app's more recent bugs.
Read more: ple MacBooks Soon to Get a WhatsApp Desktop App