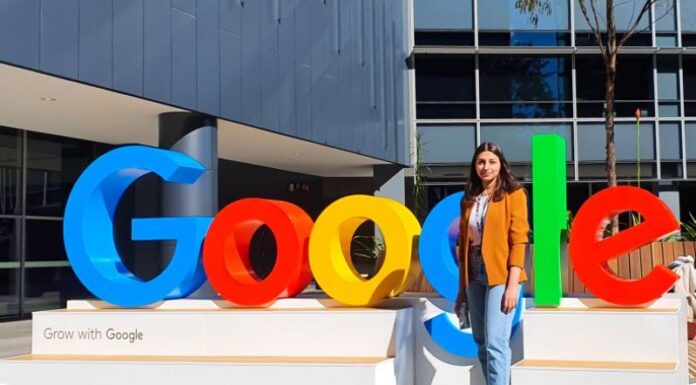 In the recent news, another Pakistani female, Ambreen Irshad has scored employment at the tech company, Google. Ambreen Irshad has completed her undergraduate program at NUST as a software engineer. She completed her further studies at Western Sydney University. She holds her expertise in cloud computation and development. 
Ambreen Irshad is Working as Software Engineer-Site Reliability Engineering 
Ambreen announced the news of her new employment opportunity on her LinkedIn account by writing a heartfelt note, "Today, I start my first day at Google. On 19th July 2018, I got a chance to visit the Google Sydney office and found myself in complete awe of the place. I hoped and dreamt of being able to come back and work there one day, but knew that the chances of that happening were very slim! On 19th July 2022, exactly 4 years later, I received my job offer from Google as a Software Engineer – Site Reliability Engineering (SWE-SRE). As I look back, the journey was a long and hard one, but totally worth it !! And now that I am here, it does not feel like the end, but rather a new beginning, with much to learn, discover and contribute."
Ambreen previously worked at an Australian company, Telstra as Graduate Software Engineering Specialist. In addition to this, this successful Pakistani female holds several certifications in her field of study. 
Shafiqa Iqbal is Also Working at Google as a Data Engineer
Moreover, recently, a native from Sadiqabad, Shafiqa Iqbal, who worked as a data engineer in Lahore, was also employed by Google through Linkedin. Currently, she is employed at the Google office in Warsaw, Poland. At the age of 24, she also has expertise in cloud computing, backend development, database migrations and development, ETL pipelines, and logical programming, among other things.
Read more: Data Engineer from Sadiqabad 'Shafiqa Iqbal' Gets Hired by Google