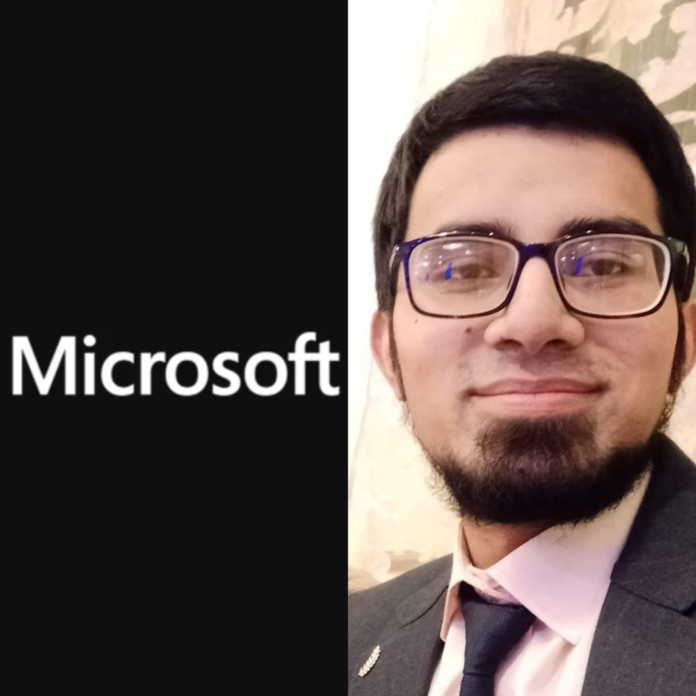 Muhammad Ammar Abid from Khyber Pakhtunkhwa, Pakistan became the first Pakistani to participate in the prestigious Microsoft's RLOS FEST 2021 (Reinforcement Learning Open Source) from April 2021 to August 2021.
He was one of 10 individuals chosen from around the world to participate in Microsoft's RLOS FEST 2021 – Summer Program hosted by Microsoft Research. Furthermore, Ammar Abid will be receiving a 10,000 USD stipend aside from the four-month mentorship from one of the superior software engineers in Microsoft.
Microsoft's RLOS FEST 2021 Offers Open Source Reinforcement Education
Microsoft's RLOS Fest is a worldwide online program that concentrates on presenting students to open source reinforcement education and software development. The students chosen for the program will operate with the researchers, engineers, and data specialists on the Real-World Reinforcement Learning team at Microsoft Research NYC.
Moreover, the goal of Microsoft's RLOS FEST 2021 is to bring together a diverse group of students from around the globe to collectively solve open source reinforcement learning puzzles related to advance state-of-the-art study.
Read more: Sakina Abbas attains the title of Pakistan's first female Google Developer Expert for flutter and dart
Integrate Tensorboard and Tensorwatch Visualization Tools 
In addition to this, Ammar Abid's summer project was to integrate Tensorboard and Tensorwatch Visualization agents in the open-source machine learning tool vowpal Wabbit operated by Microsoft Research. Vowpal Wabbit (VW) is a high-speed, compliant, online, and effective learning solution that allows people to solve complex interactive machine learning problems.
It is a medium is for both research prototyping and driving bleeding edge algorithms to production. This summer program is all about open source projects in the Vowpal Wabbit ecosystem.
A Quick and Active Learner 
To know more about Ammar Abid, he has obtained certifications in the domain of Data Scientist with Python, Machine Learning Scientist with Python, Data Engineer with Python, and is currently completing his bachelors in Computer Science.
Source: Mashable Pakistan