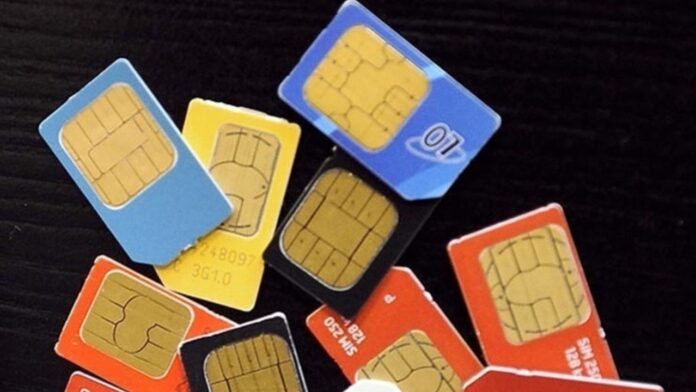 The Pakistan Telecommunication Authority (PTA) has fined two telecom operators with massive sums of Rs. 100 million and Rs. 50 million for issuing illegal SIMs to unauthorized individuals, as reported by the Chairman of the PTA, Gen. (R) Amir Azeem Bajwa, while a media brief earlier today.
The Chairman stated that the Pakistan Telecommunication Authority (PTA) is actively working to curb ways that enable people to obtain illegal SIMs issued by telecom operators on fraudulent biometric prints, and continued that it is trying to formulate a method to eradicate the practice entirely as it prompts severe damage to the masses besides being a matter of national security.
People Replicate the Thumb Prints of Citizens for Issuing Illegal SIMs
The Chairman admitted that there are still situations involving people registering thumb prints of citizens on silicon or other materials and then replicating them for issuing biometric verified SIMs, but he also stated that the number of such SIMs being sold in the market has decreased notably.
Read more: PTA Wins License Renewals Case against Telenor and Jazz
The Illegal Sales of SIMs Have Been Decreased By 300%
"The number of such illegal sales of SIMs has been brought down by more than 300 percent during past two years alone," he stated. He continued that the PTA has placed numerous checks on the issuance of verified SIMs, and it thoroughly examines matters concerning the inconsistencies and fixes them responsibly.
PTA in Total Fined Rs. 150 Million to Both Telecom Operators
"We make sure that track of every sale of SIM is kept so that in case of any illegality, we are able to pin down to the exact retailer/franchisee or anyone who had sold the SIM to ensure that offenders are served with the consequences," he explained. "We fined Rs. 100 million to one telecom operator while another Rs. 50 million to another for violating SOPs for issuing illegal SIMs," he said.
When asked to name the telecom operators, the Chairman avoided from doing so and replied instead that the PTA is leaving no stone unturned in curbing the matter of issuing illegal SIMs in Pakistan. He also mentioned, "PTA is also working on facial recognition and other AI models to dynamically help us in stopping the issuing of illegal SIMs to completely eliminate the chances of any such sale in the future".
Source: Pro Pakistan