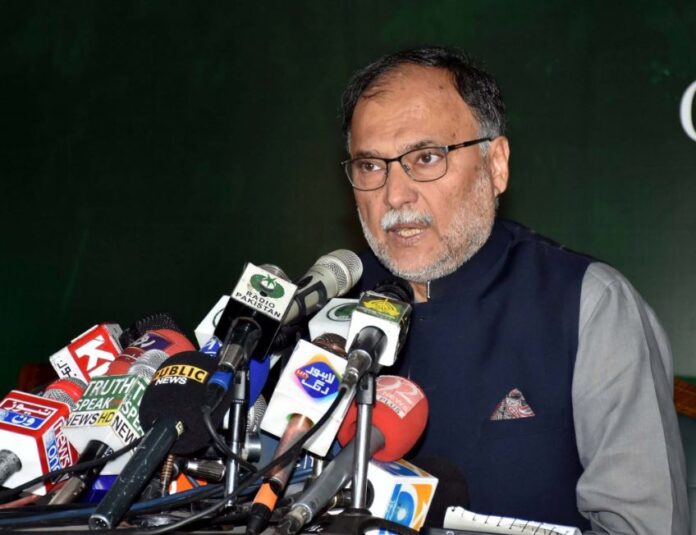 Federal Minister for Planning and Development Ahsan Iqbal on Tuesday while highlighting massive tea import appealed to the nation to reduce tea consumption. However, soon after this, the Minister's statement about appealing to reduce tea consumption went viral on social media, and many shared that reduction of chai intake is something they cannot get on board with. 
Pakistan Needs to Reduce Tea Consumption to Stabilize the Economy
Talking to the media in Islamabad, Ahsan Iqbal said that Imran Khan gave a subsidy on petrol to trap the incoming government, adding that the government's tough decisions are aimed at saving the country's economy. He said people should lessen their tea consumption until Pakistan becomes self-sufficient in tea production. He said the government needs the support of the people and traders to rescue the country. Markets should be closed at 8 pm, he added. 
Ahsan Iqbal Faces the Wrath of Twitter Users Over Tea Cut Down 
Moreover, after the release of Ahsan Iqbal's statement, people on Twitter gave negative feedback, and many shared that reduction of chai intake is something they cannot get on board with. 
Petition to cancel Ahsan Iqbal instead of chai

— . (@larapredaaa) June 14, 2022
Did Ahsan Iqbal really ask the nation to cut down on chai? Did he honestly really ask us for that? Do they really think we're that stupid

— سعد راٹھور (@saadjamil36) June 14, 2022
Ahsan Iqbal urging the nation to cut down on chai im sorry but I can not be a part of this

— Zoha. (@zohaaa) June 14, 2022
He also said Imran Khan should refrain from misleading people, adding that the former prime minister's real fear is the foreign funding cases. The federal cabinet last month banned the import of around 41 items for two months to forestall a looming default but the measure appears to be too little, as it would contain the import bill by hardly $600 million or less than 5% of projected imports. The decision hit the imports of cars, mobile phones, cosmetics, cigarettes, food products, certain garments, and toiletries.
Read more: Government is Reportedly Planning to Launch Monthly Lottery to Mitigate Financial Crisis