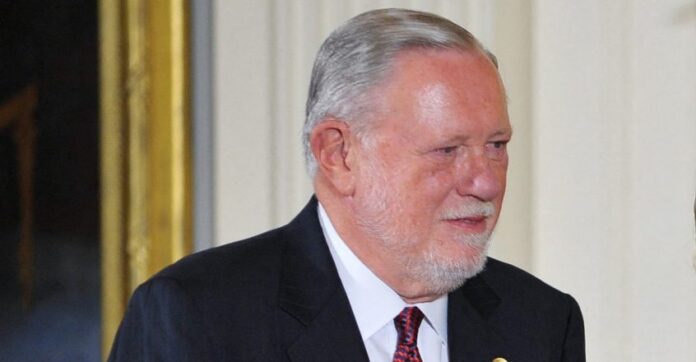 Charles "Chuck" Geschke, the co-founder of the software company Adobe who was responsible for developing the Portable Document Format (PDF), has passed away at the age of 81. Geschke has established Adobe in 1982, presenting the world the ubiquitous PDF software, among many other audio-visual innovations.
In this regard, Adobe CEO Shantanu Narayen stated that Geschke was widely known as Chuck, "sparked the desktop publishing revolution". "This is a huge loss for the entire Adobe community and the technology industry, for whom he has been a guide and hero for decades," he wrote in an email to the company's employees. "As co-founders of Adobe, Chuck and John Warnock developed ground-breaking software that has revolutionized how people create and communicate," he further added.
Read more: Google launches Chrome 90 with HTTPS as the default protocol
Moreover, Geschke has earned his doctorate from Carnegie Mellon University in Pittsburgh, and then took a job at Xerox Palo Alto Research Center where he met Warnock. The genius duo left Xerox in 1982 and founded Adobe. The first product of the company was Adobe PostScript, the programming language that assisted in boosting the desktop publishing industry.
Furthermore, Geschke was the chief operating officer (CEO) of Adobe from December 1986 to July 1994 and president from April 1989 until his retirement in April 2000. He served as chairman of the board with Warnock from September 1997 to January 2017 and was a member of the board until April 2020, when became an emeritus board member. Geschke and his partner were also responsible for the transformative software inventions, including PDF, Acrobat, Illustrator, Premiere Pro, and Photoshop, according to Mr. Narayen.
Read more: Facebook tests a video speed-dating app known as 'Sparked'
In addition to it, in 1992, Geschke was abducted in an incident that made national headlines. He was detained at gunpoint in his office and taken to Hollister, California, for four days. He was eventually rescued by the FBI. In the year 2009, President Barack Obama awarded Geschke and Warnock the National Medal of Technology. "He was really a humble, humble man – I can say that, as his wife," Nan Geschke. "He was very proud of his success, of course, but he was very circumspect about how much he had to do with that."
Source: The Verge
Image Source: Onmanorama