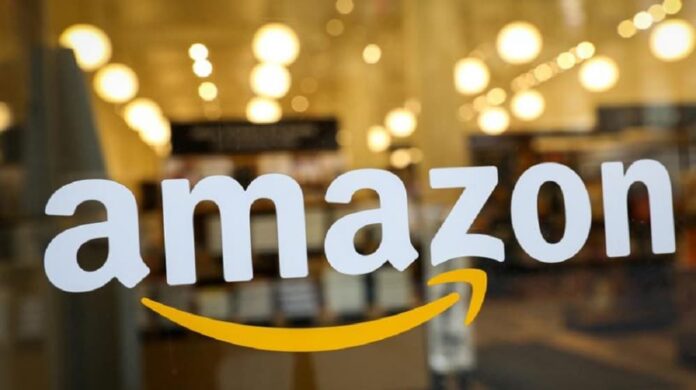 Pakistan's top-rated eCommerce mentor, Saqib Azhar, has posted an official confirmation from Amazon on his social media, saying that Amazon has registered 6,000 Pakistani sellers and the sales from Pakistan on Amazon have reached US 25 million dollars per month. He wrote in a Facebook post; "Amazon has officially confirmed that more than 6 thousand Pakistanis have registered on the Amazon platform. Sales from Pakistan on the Amazon platform have reached US 25 million dollars per month. Keep moving!"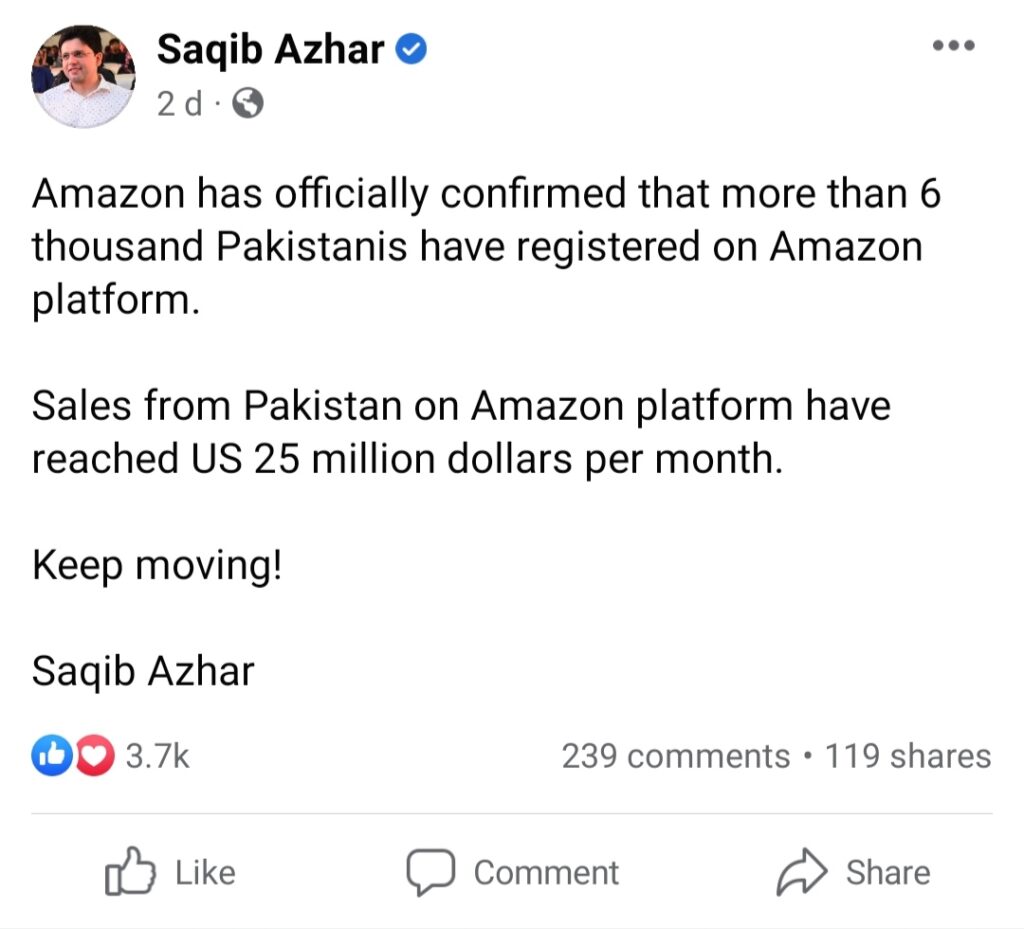 Pakistani Sellers Make up 3% of Amazon's Total Sales
The E-commerce giant, Amazon, opened its doors to Pakistani sellers last year, which has resulted in a massive influx of users who rushed to register with Amazon. After an official confirmation from Saqib Azhar, it is now established that the sales from Pakistani sellers have reached USD 25 million per month. Pakistan is also ranked at the third-biggest seller position after the US and China, as the country makes up 3% of Amazon's total sales.
Thousands of Pakistani sellers are taking the competition heads on, which is rightfully reflected in the figures posted by them as the country moves from the 5th spot to the 3rd spot – in one year – owing to its vast number of sales. Due to the Pakistani products being sold worldwide, the demand for the products is continuously increasing in countries like; the United States, the United Kingdom, and Canada.
Amazon Seller Groups in Pakistan
The popularity of Amazon can be judged by the fact that the E-commerce giants from Pakistan are running the three most prominent Amazon seller groups in the world:
eCommerce by Enablers – More than 1.2 million members
Extreme Commerce by Sunny Ali – 1.1 million members
Ecommerce Success Pakistan – Around 200K members
It is pertinent to mention here that Amazon added Pakistan to the list of countries allowing sellers to market their products on the global platform in May 2021, which has resulted in thousands of sellers joining the e-commerce platform.
Also read: Pakistan Becomes the Third Fastest Growing Market on Amazon