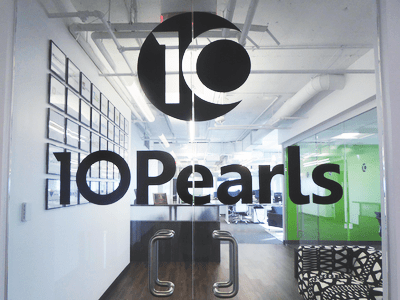 10Pearls, a global end-to-end digital conversion firm headquartered in Washington DC, is expanding its extent of digital services with the purchase of Likeable, a well-known marketing and social media company.
Likeable was founded in the year 2006 by Dave and Carrie Kerpen, the company offers digital solutions to various clients from the lens of social-first. Likeable serves in a number of industries, which comprises retail, hospitality, health, finance, and CPG.
"As businesses race to digitally transform, it is essential that brands deliver digital experiences that carry the power to emotionally connect and inspire end users," said Imran Aftab, Co-founder & CEO of 10Pearls.
Likeable Co-Founder, Carrie Kerpen, will take on the Chief Marketing Officer responsibilities for 10Pearls and resume to work as the leader of Likeable. The whole Likeable team will transition with her. She is excited to join a future-focused company that proposes transformational thinking to support businesses re-imagine at scale.
Read more: 10Pearls University rolls out an E-Learning Platform, '10PearlsUniversity.Org'
This new development will be assisting the AARP in developing an app and online community for caregivers to enable them to share and exchange ideas on caring for cherished ones, as well as supporting to build and promote the online listing service BrightMLS.com's portal site.
Moreover, this is not the first acquisition of 10Pearls. In 2020 alone, 10Pearls procured Two Dots Design Studio, a boutique user experience study, and consulting company, Zen Cloud Technologies, a Salesforce and digital consultant, and TCT Computing Group, which offered testing and assurance services. In 2018, the firm acquired digital services technology firm PowerStorm.
10Pearls was established in 2004 by Aftab and his brother, Zeeshan, and the firm now has facilities in San Francisco; Toronto; Dubai; Karachi, Medellin, and Colombia. 10Pearls has made the Inc. 5000 fastest-growing companies list on numerous occasions. It has not accepted any institutional funding, having been founded with just $2,000, according to Aftab. 
Source: Express Tribune