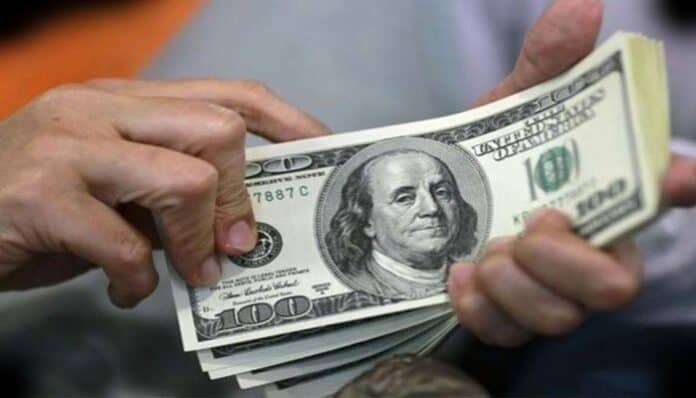 Remittances from Pakistani workers employed abroad exceeded maintained their record run of going above $2 billion for the 10th consecutive month in March, State Bank of Pakistan (SBP) announced in a tweet. 
"Remittances continued their record run of above $2bn for 10th consecutive month in Mar. At $2.7bn, they were up 20% compared to Feb & 43% compared to Mar20. Cumulatively, they have risen to $21.5bn during Jul-Mar FY21, up 26% over the same period last year."
At $2.7 billion, they were up 20% compared to February & 43% compared to March 20, and Pakistan could be on course to reach an all-time high in remittances this year. 
Progressively, the remittances have soared to $ 21.5 billion during July-Mar FY21, contrary to the World Bank's prediction of a sharp drop in global remittances as well as its own expectation that the pandemic would keep remittances flat, up by 26% over the same duration last year.
Read more: Governor SBP chairs Fourth Stakeholders' Meeting on Digital Financial Ecosystem
The continued increment in remittances mainly indicates the growing use of banking channels that are associated with continued efforts by the government and the State Bank to attract inflows through established channels, the central bank stated in a statement. Limited cross-border travel due to the second wave of coronavirus pandemic, and a flexible exchange rate administration also increased remittances, it further added.
In addition to it, Samiullah Tariq, head of research and development at Pakistan Kuwait Investment CompanyTravel mentioned that the limitations and the introduction of digital apps for transferring money are the main causes behind higher remittances among others.
Read more: A sustained recovery, as SBP records the current account surplus of $881 million
The SBP stated steadfast efforts by the government and central bank to bring remittances under the Pakistan Remittance Initiative (PRI) and advancing employment of digital channels amid limited cross-border travel were some of the major factors behind the sustained improvement in workers' remittances. In a statement, the SBP stated that regular exchange market conditions and advancement in global economic activity presented further assistance in the increment of the remittances.
Image Source: The News