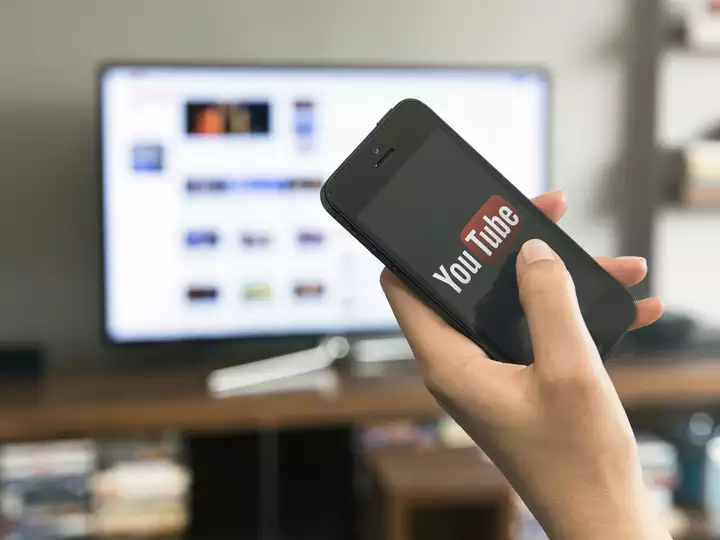 YouTube rolls out a new feature that will enable users to use their smartphone as a second screen by connecting the YouTube TV app with one on their iOS or Android phone. Pointing to a research YouTube said that over 80 percent of people said they use another digital device while watching TV.  It also revealed that in January 2022, viewers watch over 700 million hours of YouTube content on TV daily. "This makes it easier for users to engage with other YouTube features, like comments, the like button, or creator support among other things," the company said.
Connecting YouTube TV app with a smartphone will eliminate the need for casting
YouTube confirmed the new feature doesn't rely on casting protocols in order for it to work. the new feature will allow you to easily connect your Youtube TV app to your iPhone or Android phone's YouTube app, eliminating the need for casting. Moreover, It's also a full sync, which means you'll always get information about the video playing on your TV in the YouTube app on your phone, unlike the previous casting experience where you had to go through a cumbersome process but still couldn't obtain details about the currently playing video on the TV on your phone.
In order to use the new feature the TV and mobile app should be signed in with the same account. Users need to open the YouTube app on the TV and then open the YouTube app on the phone. They need to click on the "Connect" prompt that will automatically pop up on their phone and it will automatically synchronize the mobile app to the TV. This will help users to easily interact with the video while watching it on the big screen. YouTube says it will be easier to read video descriptions, leave comments, share the video with a friend, or support favorite creators by sending a Super Chat or becoming a member, all while watching on the big screen.
The online shopping experience with Youtube
The video-streaming giant said that it is also planning to test new designs for the video watch page to fold in unique YouTube features to the TV, including the ability to browse and shop for products featured in videos. YouTube also said it would soon roll out more Livestream shopping features, including co-streams where creators could go live together and redirects that send a creator's audience to a brand's channel.
Read more: YouTube is testing auto-detection of products in videos