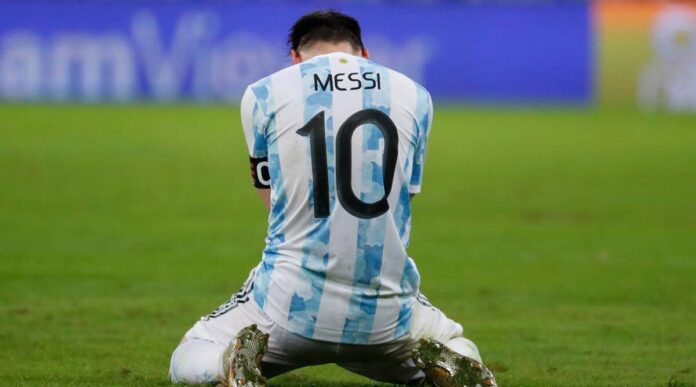 Paris Saint-Germain superstar Lionel Messi has signed a $20 million deal to promote a digital fan token company Socios. Argentina's football team captain will promote the exchange for the next three years. Messi said; "Fans deserve to be recognized for their support. They deserve opportunities to influence the teams they love."
The $20 million deal with Socios involves a publicity and promotion campaign with Lionel Messi 
Lionel Messi will be an ambassador for Socios and will be involved in a promotional and publicity campaign for the company in the build-up to November's World Cup in Qatar. Fan tokens are a type of cryptocurrency that allows holders to vote on mostly minor decisions related to their clubs. Though the voting power has been restricted to mostly minor choices, such as the design of the team bus or picking the club's warm-up music.
Although, the tokens have been seen by clubs as a source of revenue they are also criticized by supporters groups who say that their introduction as superficial partners only adds to the already growing costs of following their teams. Socios have signed deals for over 130 sports organizations, including Messi's Ligue 1 side PSG, Manchester City, Barcelona, and Juventus. Messi said; "Socios.com exists to enhance the fan experience, to enable fans to 'be more.' I'm proud to join Socios.com's mission to create a more connected and rewarding future for fans around the world."
An investigation into Socios's business practices
Arsenal is one of six Premier League clubs who have partnered with Socios alongside Aston Villa, Crystal Palace, Everton, Leeds United, and Manchester City told a local publication that they had approached Socios and parent company Chiliz for more details on allegations around its chief executive Alexandre Dreyfus and the supposed non-payment of staff. A report from Off the Pitch accused Socios of failing to make promised cryptocurrency payments to advisors and consultants on time.
Read more: Power Couple Sania Mirza and Shoaib Malik to Launch their NFT Collection
Source: Verge