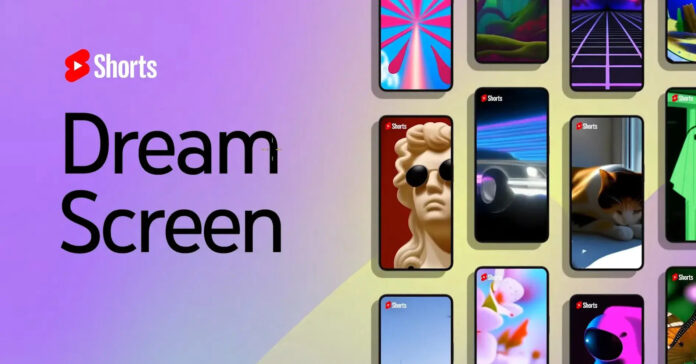 YouTube is gearing up to empower content creators with a range of new AI-powered features. Disclosed at the Made on YouTube event, these tools include a highly anticipated green screen feature – Dream Screen, idea-inspiring insights, automatic dubbing in different languages, and an efficient soundtrack search capability. Additionally, YouTube is launching the YouTube Create app, designed to facilitate content creation on mobile devices. Packed with features like editing, trimming, automatic captioning, voiceovers, filters, effects, and royalty-free music with beat matching, this app is currently in beta for Android users in select markets. It promises to make content production more accessible and versatile for creators on the go.
YouTube Green Screen Feature – Dream Screen
One of the standout features is the introduction of "Dream Screen," which caters to YouTube Shorts creators; this AI-powered green screen function mirrors a popular tool seen on TikTok. Dream Screen leverages AI to remove backgrounds from videos, replacing them with AI-generated images or videos based on user prompts. While the quality of the generated content remains to be seen, the goal is to simplify the creation of fantasy scenarios or enhance mundane backgrounds. YouTube envisions scenarios like wandering through enchanted forests or riding alongside a pug chauffeur on your way to school. Testing of this tool with "select creators" is set to commence later this year, with a broader rollout planned for 2024.
AI-Enhanced Creator Tools
YouTube Studio is set to receive a noteworthy feature known as "insight recommendations." This tool will function similarly to consulting with an AI, offering content creators suggestions, drafting outlines, and assisting in conceptualizing projects. Additionally, Creator Music will introduce an assistive search feature, simplifying the quest for background music. Content creators will be able to describe their content, and AI will suggest suitable music options; these AI-driven insights and music search capabilities will become available to creators in the coming year.
YouTube is also demonstrating its AI-powered dubbing feature, currently under testing. Developed at Google's Area 120 incubator, it offers text-based translations into the chosen target language, with options for different virtual narrators to read the content. Currently being tested in English, Portuguese, and Spanish with select creators, this feature aims to bridge language barriers and enhance content accessibility.
Also read: YouTube to Bring Entertaining Mini Games for Users Soon