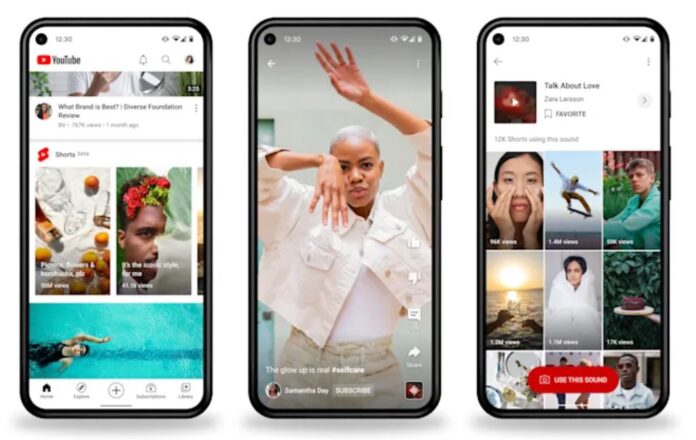 Google-owned, YouTube has now decided to add a watermark to its Shorts videos which have been downloaded from its Studio Portal for creators. In the coming weeks, the company will watermark Shorts videos created on the desktop and will then expand to mobiles.
Users Can Now Share Their Shorts Videos Across Other Platforms with the New Watermark
"If you're a creator who downloads your Shorts videos from YouTube Studio to share across other platforms, you'll now find a watermark added to your downloaded content," the Google-owned video platform said in an Aug. 17 update for YouTube Shorts creators. "We've added a watermark to the Shorts you download so your viewers can see that the content you're sharing across platforms can be found on YouTube Shorts."
YouTube first launched its short-form video format in India back in 2020 before releasing it in 100 countries last year. A few months later, it set aside $100 million to start paying Shorts creators. By June this year, YouTube said Shorts videos already has 1.5 billion active users, signed-in monthly users, which is a lot more than the 1 billion monthly active users TikTok said it reached back in September 2021.
YouTube is Working to Bring in More Creators by Funding Their Work
YouTube's overall advertising revenue growth has slowed in recent quarters; analysts speculate that may be in part because Shorts videos are siphoning viewing off of core YouTube, and Google only recently began extending ad campaigns across the Shorts side of the house. In April, YouTube said it was expanding payments to more creators and raising the amount creators can earn. Under the new policy, some creators who didn't previously qualify may now earn bonuses under $100 — and other creators may start to see bonuses over the previous $10,000 maximum.
Read more: YouTube Services Reportedly Disrupted Amid Imran Khan's Liaquat Bagh Speech