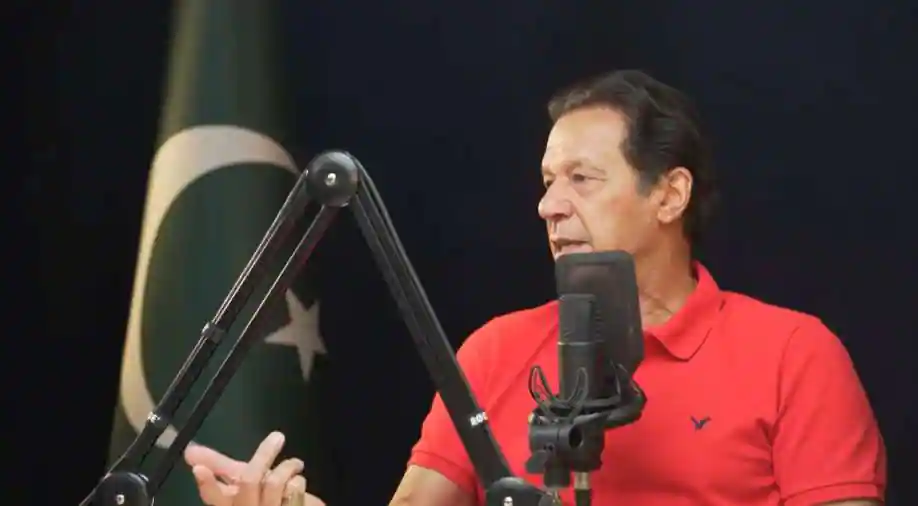 YouTube services face disruption in multiple parts of the country during Imran Khan's speech who is also booked on terrorism charges after making alleged threats against the police and judiciary. The disruptions in YouTube services were reported as the party chief addresses a huge rally in Rawalpindi's Liaquat Bagh.
Disruptions in YouTube Services Confirmed by Internet Tracking Website
Netblocks, an internet tracking website, confirmed the disruptions in the YouTube services during Imran Khan's speech. The company said in its report; "Real-time network data show the disruption in effect on some but not all mobile and fixed-line internet providers in Pakistan during the live-streamed speech. Access was restored after the speech concluded. The study is taken from a sample size of 100 measurements from 14 vantage points across Pakistan."
⚠️ Confirmed: Metrics corroborate reports of a disruption to YouTube in Pakistan on multiple internet providers; the incident comes as former PM Imran Khan live streams on the platform despite a ban by media regulator PEMRA

? Report: https://t.co/mFBehYjlnY pic.twitter.com/CtD8vYX8f6

— NetBlocks (@netblocks) August 21, 2022
The watchdog further confirmed that the disruption in YouTube services was seen on some but not all mobile during the live speech. However, access to YouTube was restored after the speech concluded. Google-owned platform, through its Twitter account "TeamYouTube", also confirmed the blocking reports of YouTube as multiple users from Pakistan tagged the account on Twitter.
we've been receiving multiple reports of YouTube being down in Pakistan and we're reviewing them. appreciate your patience as we get this sorted out

— TeamYouTube (@TeamYouTube) August 21, 2022
Imran Khan's Response
This is not only a gross violation of freedom of speech but also negatively affects the digital media industry and the livelihoods of many. What they need to understand is that no matter what they do, they cannot suppress the will of the people which is Haqeeqi Azadi.

— Imran Khan (@ImranKhanPTI) August 21, 2022
The PTI chief, Imran Khan, took to Twitter to express his disregard for blocking his speech on YouTube, he said; "The fascist Imported govt sunk to a new low today by banning live coverage of my speeches on TV & then blocking YouTube temporarily during my speech at Liaquat Bagh. All this after continuous intimidation of media persons & taking channels off the air earlier." He further added; "This is not only a gross violation of freedom of speech but also negatively affects the digital media industry and the livelihoods of many. What they need to understand is that no matter what they do, they cannot suppress the will of the people which is Haqeeqi Azadi."
Also read: Interior Ministry Cancels NOC of ARY News Over Seditious Remarks Against Army on Air