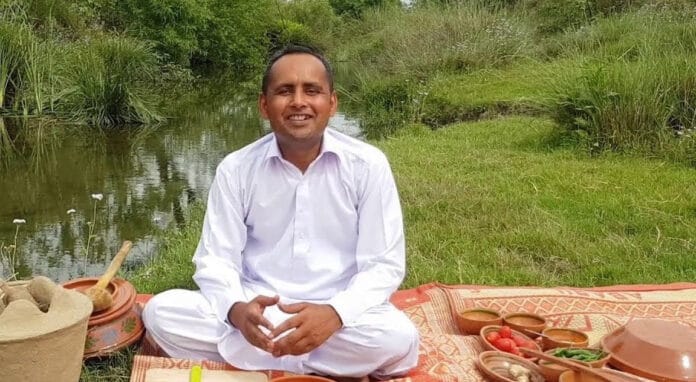 The famous video streaming platform, YouTube has celebrated the success of content creators in Pakistan on Monday. YouTube celebrated Mubashir Saddique who belongs from a distant village in Punjab, and his very popular and fast-growing channel Village Food Secrets by featuring his story on YouTube through an inspiring video, released worldwide. 
The said video entails the journey of a Pakistani common man, Mubashir, hailing from a remote village in Punjab, Shahpur, who used to reside in Sialkot, where he worked at a football factory and would return home only for the weekends. On his off day from work, he would cook for his family, an activity which he very much enjoyed so much that he took his talent on the platform of YouTube and created his channel, Village Food Secrets. 
Read more: YouTube tests hiding dislike counts on videos to protect the creator's well-being
After four years of constantly creating uplifting content that exhibited the comfortable Pakistani rural life and sharing his cooking skills, he has accumulated over 2.84 million subscribers originating from different parts of the world. Mubashir joined YouTube when there were no proper internet facilities in Shahpur in 2017, he used to record content with his mid-range smartphone and then travel to Sialkot where he would use a room at his office to edit and upload.
Read more: Google to deduct 24% tax from monetized YouTube channels June onwards
Moreover, Village Food Secrets presents a newer substitute for his watchers with his depiction of Pakistani's beautiful scenery along with pleasing recipes rooted in township customs. Mubashir's progress on YouTube has helped his village and has encouraged all Pakistanis into presenting creative content. People in nearby villages are now choosing to work on the platform of YouTube to create content, earn a living for their communities, and share their experiences with YouTube's global audiences.
Source: Express Tribune