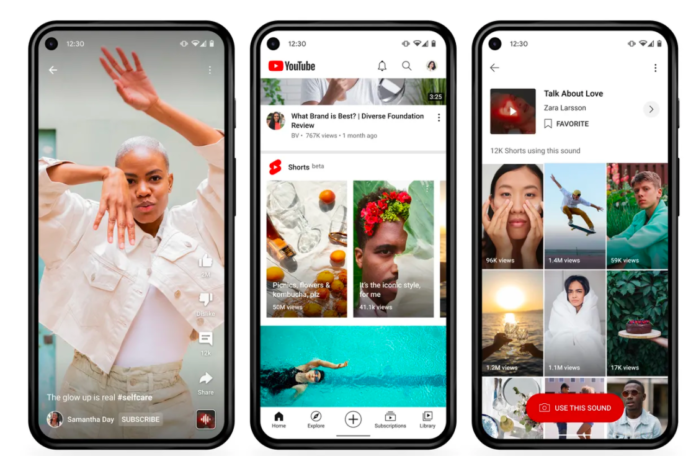 YouTube has announced a $100 million fund that will pay the most famous creators on its nascent TikTok competitor, Shorts.
"The Shorts Fund is just the first step in our journey to build a long-term monetization model for Shorts on YouTube," the company said in a blog post. According to YouTube, the fund will be launched in the coming months. This is a strategy that Google-owned, YouTube is using to try to increase its user and creator base for its short-form video product. It is an answer for the company's competitors like TikTok, Snap, and Instagram's Reels. 
YouTube will reach out to creators every month whose videos surpassed certain milestones to compensate them for their participation. The firm expects to give out money to "thousands" of creators every month, it says. Moreover, these creators are not required to be in the YouTube Partner Program to qualify, anyone is eligible to obtain rewards by producing original content for YouTube Shorts.
Read more: YouTubers can now change their channel name without having to change their Google account entirely.
In addition to it, Alphabet CEO Sundar Pichai said on the firm's profits call that Shorts is receiving 6.5 billion daily views from all over the world. However, the company refused to give more latest statistics for worldwide user bases. YouTube introduced Shorts to all U.S. users earlier this month, after starting in beta version at the beginning of the year.
YouTube has further informed that it will be distributing the $100 million creator fund beginning in the coming months and through 2022. The company will reach out to thousands of creators every month who received the most engagement and views. It will further request those creators to share feedback on the platform.
A spokesperson for YouTube has declined to share details about how much creators can earn or the metrics that will decide who gets paid and stated that the firm would publish more information in the following months. 
Source: TechCrunch