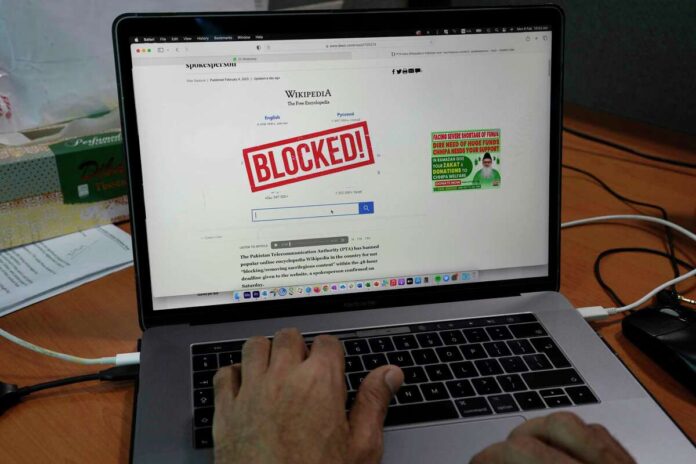 Pakistan has unblocked Wikipedia three days after blocking its services over failure to remove blasphemous content. With PM Shehbaz Sharif's intervention – based on the recommendation of a ministerial committee – the Wikipedia services are back online in the country.
Issues Related to Wikipedia Services in Pakistan
Pakistan has always been very responsive towards blasphemous content and has consistently raised its voice against unethical content on the internet. The same was the situation this time around when Wikipedia was contacted to remove the blasphemous content, but the platform didn't respond, which resulted in the blocking of the website.
Wikipedia has been blocked in Pakistan.

Today, Pakistan's Telecommunications Authority blocked @Wikipedia and other Wikimedia projects in the country.

Follow the thread for more information ?⬇️ (1/4)https://t.co/8xM73if9B2

— Wikimedia Foundation (@Wikimedia) February 4, 2023
In response people argued that Wikipedia is a free, crowdsourced, online encyclopedia that can be edited by anyone. It is an online encyclopedia used by millions across the world for basic information. The Wikimedia Foundation also called on Pakistan to restore access to Wikipedia and Wikimedia projects in the country.
Response to the Blockage of Information in Pakistan
Wikimedia Foundation said that a block of Wikipedia in Pakistan means denying the fifth most populous nation in the world access to the largest free knowledge repository. Likewise, The Human Rights Commission of Pakistan (HRCP) said that the decision to ban Wikipedia betrays a wilful lack of understanding of the role that social media play in allowing people to obtain, fact-check, share, and respond to news and information.
The @PTAofficialpk's decision to ban Wikipedia betrays a wilful lack of understanding of the role that social media play in allowing people to obtain, fact-check, share and respond to news and information. #wikipediaBlocked pic.twitter.com/UGRsww6nZB

— Human Rights Commission of Pakistan (@HRCP87) February 5, 2023
Also read: Pakistan Blocks Wikipedia Over Failure to Remove Blasphemous Content