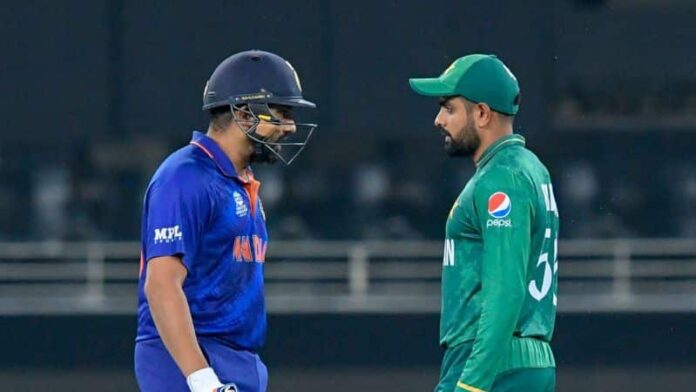 Cricket fans around the world are eagerly anticipating the high-stakes clash between arch-rivals India and Pakistan in the 2023 ICC World Cup, which is set to unfold at the iconic Narendra Modi Stadium in Ahmedabad, Gujarat. The much-anticipated Pakistan Vs India match promises an intense battle between two cricketing powerhouses. If you're wondering how to catch the live action of this riveting encounter, read on to discover how to watch "Pakistan vs India live streaming" on mobile apps and TV.
Pakistan Vs India: Live Streaming Options for Cricket Enthusiasts
To catch every exhilarating moment of the India vs Pakistan showdown, here are the live-streaming details for cricket enthusiasts worldwide:
India: For Indian viewers, you can tune in to Star Sports and stream the match on Disney+ Hotstar, providing an accessible way to witness the clash of the titans.
Pakistan: Pakistani cricket enthusiasts can follow the match on PTV Sports and use apps like tapmad and tamasha for live streaming, ensuring they don't miss any of the action.
Australia: Viewers Down Under can opt for 9Now and Fox Sports to enjoy live coverage of the match as the two fierce rivals go head-to-head.
US and Canada: Cricket fans in the United States and Canada can rely on ESPN+ for live streaming, ensuring they don't miss a moment of the India vs Pakistan encounter.
UK: If you're in the United Kingdom, Sky Sports and My5 have you covered, making it easy to experience the excitement of this iconic rivalry.
New Zealand: Kiwi cricket lovers can watch the match on Sky Sport and Sky, ensuring they stay connected to the action.
Key Match Details for Your Calendar
To ensure you don't miss the electrifying contest between India and Pakistan, here are the essential details:
Date: The highly anticipated match is scheduled for Saturday, October 13, providing a thrilling cricket spectacle for fans around the world.
Time: Set your clocks for 2:00 pm IST, as this is when the highly anticipated clash will kick off, offering an action-packed afternoon of cricket.
Venue: The showdown will take place at the magnificent Narendra Modi Stadium in Ahmedabad, Gujarat, providing an impressive backdrop for this intense rivalry.
Whether you're in India, Pakistan, or any other part of the world, these live-streaming options ensure you can savor every moment of India vs Pakistan encounter and be part of the excitement of the 2023 ICC World Cup.
Also read: BCCI Plans Grand Musical Ceremony Ahead of Pakistan vs India World Cup Clash