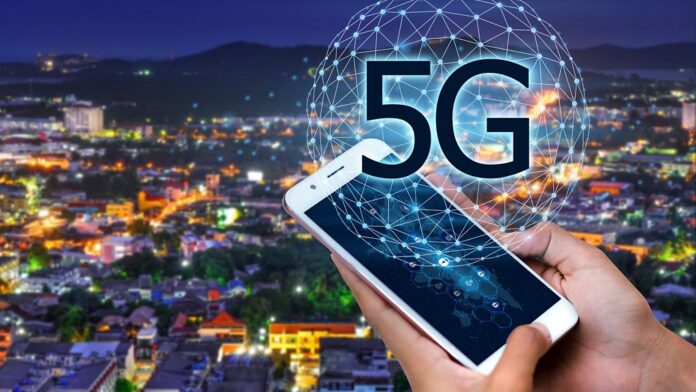 A recent report released by GSMA titled; 'The Mobile Economy Asia Pacific 2021' highlights the GSMA prediction for Pakistan smartphones usage and 5G coverage among selected countries of the Asia Pacific region by 2025. According to the report, smartphone usage will remain at the lowest end in Pakistan.
5G rollout in Pakistan
The report placed Pakistan, Bangladesh, and Samoa in the second wave of 5G rollouts which means that the aforementioned countries will be the last ones to roll out 5G services in their countries in 2023. The report also highlighted that South Korea was the first country to roll out 5G in 2018, followed by Australia, Maldives, and New Zealand in 2019.
Smartphone usage in Pakistan 
The GSMA report also predicted that 74 percent of Pakistanis will be using smartphones in the next four years up from 51% in 2020. GSMA predicted that by 2025 80 percent of connections in the Asia Pacific will be smartphones.
While Pakistan and Bangladesh are placed at the tail-end among the list of 12 countries achieving this target. Malaysia, Australia, and South Korea are among the first few countries to achieve this target by 2025.
The GSMA report has also predicted that by 2023 the economic contribution of the mobile industry in Pakistan could reach $24 billion, accounting for 6.6pc of GDP.
GSMA Prediction for Pakistan Broadband Connectivity 
The same report also states that around 42% of the population in Pakistan will have an internet connection by the end of 2025, which is currently 27%. Whereas, 10 percent would be under telecom sector coverage.
The Minister for Information Technology and Telecommunication, Syed Amin ul Haque said that the projections made in GSMA's report are based on ground realities and the government is implementing several initiatives in this domain, which will help the country surpass the predictions made by the GSMA.
Read more: Pakistan to start the export of mobile phones by Jan 2022, announces PM's Advisor Abdul Razak
The concluding remarks of the report read; "Pakistan's mobile market has significant potential, but current levels of mobile internet adoption, smartphone take-up, and usage of digital services lag behind those of other countries in the region. Certain policy decisions may have hindered Pakistan's digital development and hampered the growth
of the online economy.  The GSMA and the Pakistan Telecommunication Authority signed a cooperation agreement to further strengthen work on fulfilling the Digital Pakistan Vision."