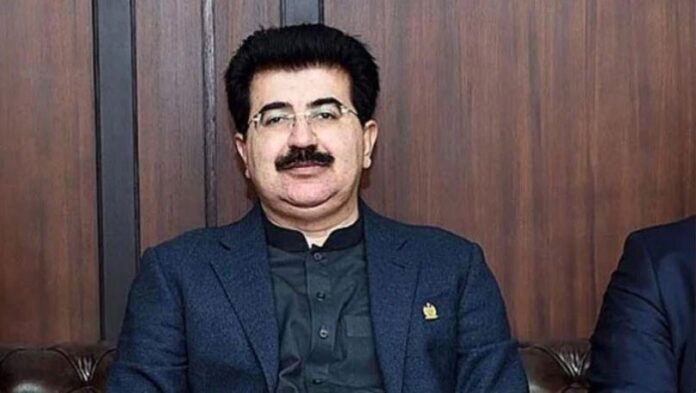 On Wednesday, the WhatsApp account of Chairman of the Senate Muhammad Sadiq Sanjrani got hacked, the restoration of the account may take a week. The Senate chairman contacted WhatsApp management via email to register a complaint. The management team of the Meta-owned messaging app assured Muhammad Sadiq Sanjrani that the account has been monitored and the data is completely safe. 
WhatsApp Will Further Investigate Muhammad Sadiq Sanjrani's Hacked Account 
Moreover, the management of the app further told him that they would investigate the matter further. The administration further said that it might take them seven days to restore his WhatsApp account. This hacking incident of Muhammad Sadiq Sanjrani's WhatsApp account is the latest one in the series of political figures' social accounts. 
Earlier this week, PTI Chairman Imran Khan's Instagram account was hacked for a brief period after which it was restored. During the time that the account was hacked, the user posted a picture and a story related to Elon Musk and bitcoin, however, they were removed after the restoration.
Recently Political Figures and Journalists Have Been a Victim of Hackers
Earlier this year in May, the official Twitter account as well as the email and Apple ID of former Federal Energy Minister, Hammad Azhar, were hacked. The hacker allegedly used a phone locator to breach Hammad's credentials. His email, Apple ID, and Twitter account were also recovered after some hours.
In addition to this, recently, the Twitter account of Famous Journalist Imran Riaz Khan also got hacked. Imran Riaz Khan also released a video message confirming that his Twitter account got hacked and asked his followers on the social media platform to ignore anything being posted on his account and any demand being made from his Twitter handle.
Read more: Imran Khan's Official Instagram Account Gets Briefly Hacked