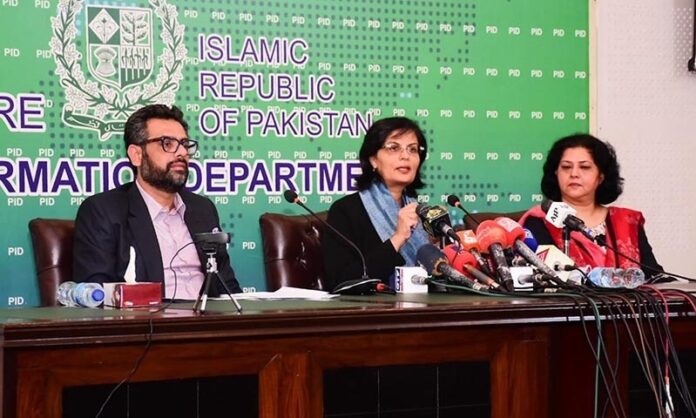 On Thursday, Special Assistant to the Prime Minister on Poverty Alleviation and Social Protection Dr. Sania Nishtar gave details of the Ehsaas Rashan program declared by the prime minister on Wednesday, stating that registration of poor families whose monthly income was less than Rs31,000 would start from Monday, therefore the web portal is now live.
Furthermore, conversing at a press interview, she stated that the families who will be deemed eligible will be able to get items of daily use like flour, oil, sugar, and pulses at subsidized rates from Utility Stores and retail stores. Small retail markets started even in streets and locations will also provide this convenience if they are listed and sanctioned for this system under the Ehsaas Rashan Program.
The Registration Process of Ehsaas Rashan Program Will Take 3-4 Weeks
Dr. Nishtar stated that the Ehsaas National Socio-Economic Registry survey had been performed. The survey will be employed to recognize deserving families for the latest pro-poor program, Ehsaas Rashan Program. It will take three or four weeks to complete the process of registration. 
Read more: How to Enroll in Ehsaas Labour Program 2021 | Everything You Need to Know
Moreover, the beneficiaries of the Ehsaas Rashan Program will require a mobile phone number listed on their Computerized National Identity Card which will be provided before the specific stores from which purchases on subsidized rates will be sought. A subsidy of Rs1,000 per month will be provided to each of the registered 20 million families. This amount can also be carried over to next month if not availed in one month.
Shops to be Registered in the Program Will be Physically Verified
In addition to this, retail stores which want to be enrolled in Ehsaas Rashan Program on the web portal will be physically verified and will require valid bank accounts to collect the subsidy amount. The subsidy amount will include a reasonable profit – as an incentive – for the owners to willingly provide subsidized food items to as many poor people as possible.
As per Ehsaas's conclusions, the program will profit 60 percent population of the country. Responding to a question, Dr. Nishtar said that a Rs120 billion subsidy was being given under the program. As much as 65 percent of this amount will be provided by the provinces while the outstanding 35pc will be provided by the federal government.
Source: Dawn