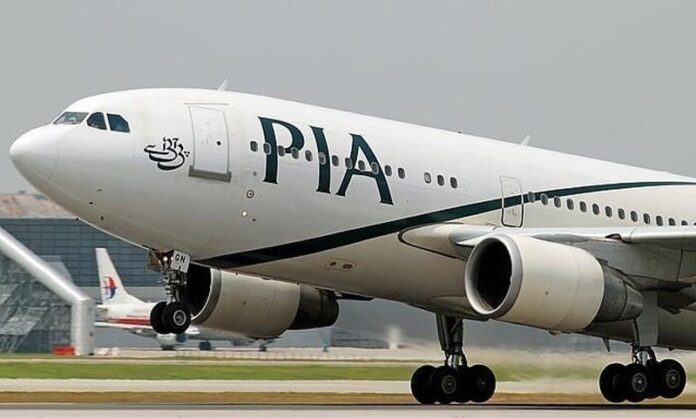 The Federal Investigation Agency (FIA) has detected a mega corruption scandal in Pakistan International Airlines (PIA) pertaining to the up-gradation of the business class. The FIA arrested the PIA manager of Agency Affairs, Haroon-ur-Rasheed, for installing Interactive Personal Application Devices (iPads) in planes, hence, causing a whopping Rs3 Billion loss to the national exchequer.
Read more: PIA Data Hacked-Network Access and Database put up for sale on Dark Web
FIA arrested the PIA manager And other related People
As per the official statement, the FIA arrested the PIA manager and two other accused, taking the tally of a total number of arrested people to three linked to the scam. The PIA manager of agency affairs had previously served as Manager In-Flight Entertainment (IDE), Assistant Manager (IFE), Advocacy Officer at UNDP Pakistan, and Junior Electronic Officer at Wapda.
According to FIA, the accused signed contracts with foreign firms for renting 350 iPads for in-flight entertainment for business class. They procured iPads for Boeing 777 aircraft even though these planes had no mobile phone data or Wi-Fi facilities. FIA revealed that the contracts came to light when a special audit of the airline's accounts was carried out on the directives of the apex court. The airline's illegal actions caused losses of Rs99 million to the exchequer.
PIA gets SAFA's safety ratings from European watchdogs
Pakistan International Airlines said that it had achieved safety ratings from the European air safety watchdog – SAFA (Safety Audit for Foreign-Origin Aircraft). The airline said in a statement; "With zero index, it means that PIA is now ranked among the best airlines in the world which have safest operating records." The statement further added that PIA being under consistent scrutiny ever since the pilots' license scandal surfaced was subjected to more extensive audit cheques by SAFA inspectors at most of the international airports. However, with zero findings being recorded by SAFA since the last few weeks, it has lowered its safety hazard index to zero, which is a perfect score.
Source: ARY News