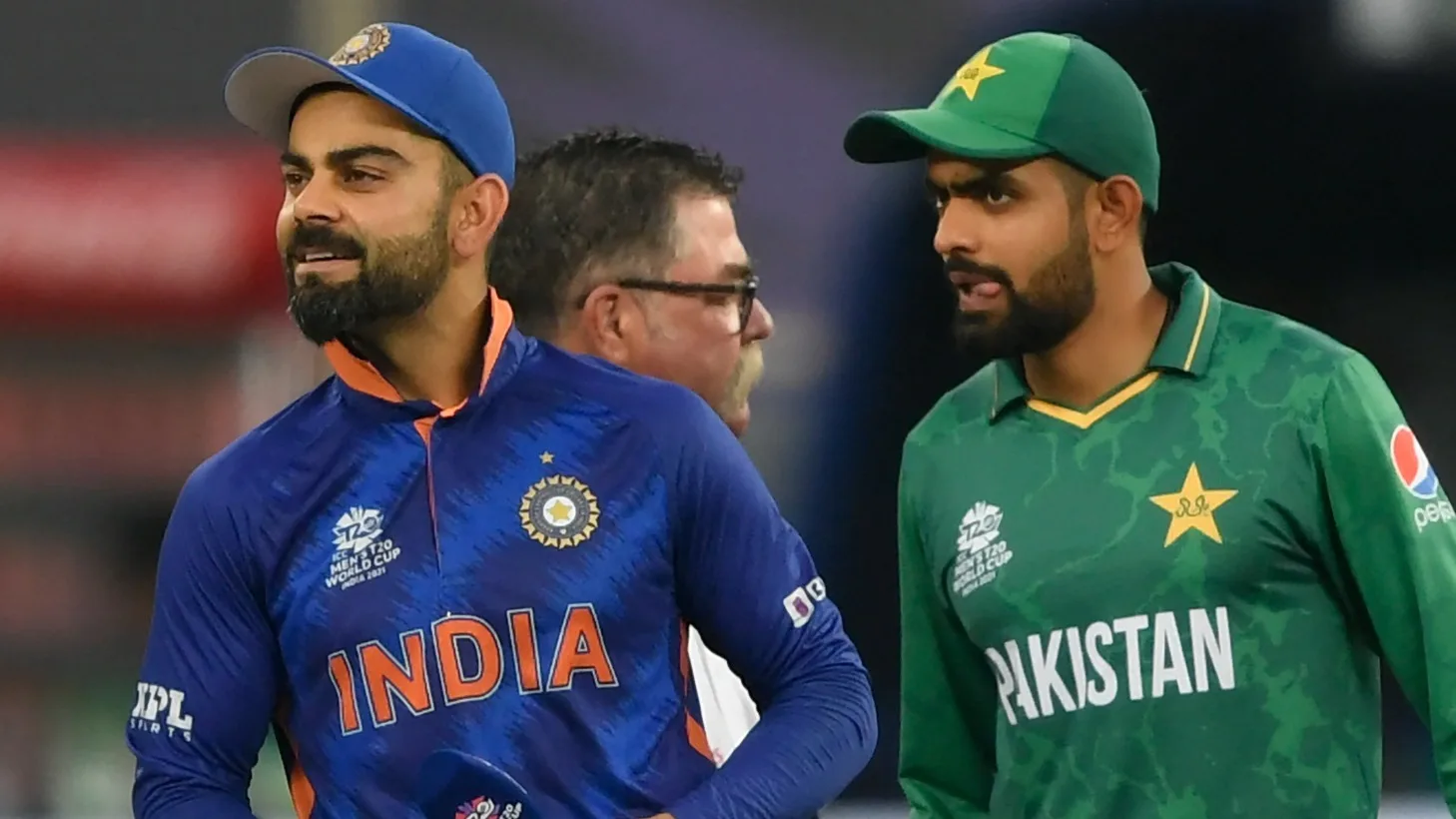 Virat Kohli, the esteemed figure in Indian cricket, has eloquently declared Babar Azam, Pakistan's cricket captain, the best batsman globally across all formats. Kohli's absolute glory of Azam's batting prowess showcases the depth of talent in the cricketing world and highlights the mutual respect and appreciation that transcends national rivalries.
An Endorsement Rooted in Mutual Respect
During a recent interview, Kohli warmly reminisced about his initial encounter with Babar Azam during the 2019 World Cup held in Manchester. This introduction was facilitated through a common acquaintance, Imad Wasim, who shared ties with both players from their earlier participation in the U-19 World Cup. The connection paved the way for an instant camaraderie between Kohli and Azam, creating a platform for mutual admiration.
A bond beyond boundaries!

Here's what @imVkohli had to say about his 1st interaction with @babarazam258 & his genuine admiration for the Pakistani skipper!

Put your #HandsUpForIndia & tune-in to #INDvPAK on #AsiaCupOnStar
Sep 2, Saturday | 2 PM Onwards | Star Sports Network pic.twitter.com/vvkbrePWFe

— Star Sports (@StarSportsIndia) August 12, 2023
In their first conversation, Kohli and Azam exchanged thoughts on the intricacies of cricket, allowing Kohli to witness firsthand the caliber and potential of Babar Azam. Kohli's genuine respect for Azam's consistent performances and poised demeanor on the field was evident from their very first interaction. "We sat down and spoke about the game. I saw a lot of regard and respect from him from day one, and that hasn't changed," Kohli said.
Kohli Acknowledges Babar Azam Brilliance
Virat Kohli's endorsement of Babar Azam as the foremost global batter holds certain weight, considering Kohli's own exceptional cricketing achievements. Kohli's words transcend the conventional world of competition, illustrating the appreciation for Babar Azam's skill and the impact of his performances on the cricketing stage.
This recognition also signifies the universality of cricket's appeal, as two cricketing stalwarts from different countries come together in admiration for each other's talents. The bond between Kohli and Azam reinforces the notion that cricket has the unique ability to create connections that transcend geographical borders, emphasizing the shared love and respect for the sport.
Also read: Careem Befittingly Trolls Zomato after Zomato Attempts to Poke Fun at Pakistan after WT20 Defeat