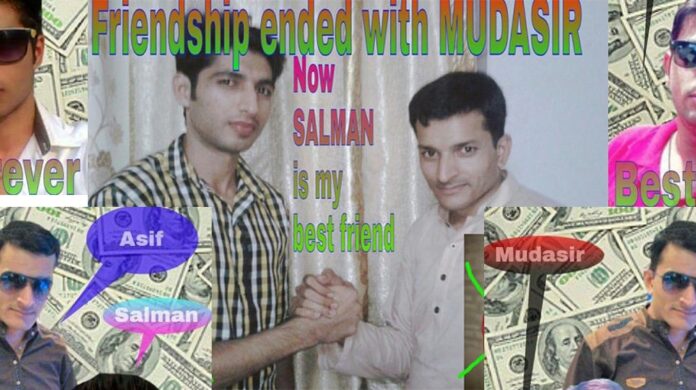 A Lahore and UK-based startup Alter is now set to auction Pakistan's first non-fungible token meme on July 30th, 2021. "We are about to mint and auction a 1/1 NFT of the meme 'Friendship Ended with Mudasir' for World Friendship Day (30th July)," it announced in a statement, referring to a popular Pakistani meme, probably the first one that went viral on the internet in the year 2015.
The said meme was shared by Muhammad Asif Ali Rana. He posted a picture with his friend on his Facebook account. Both of them were shaking hands. The photo had colorful and bold text that stated, "Friendship ended with Mudasir: Now Salman is my best friend." The original post, which showed Mudasir's crossed pictures at the bottom, got more than 10,000 shares.
Read more: Twitter jumps on the NFTs bandwagon by offering 140 NFTs for free
Furthermore, the meme shaped several repetitions, from showcasing the inner disputes of actors from the Marvel Cinematic Universe and Star Wars to the fight for Youtube dominance between Indian Media Giant T-series and Youtuber PewDiePew to American statesmanship showcasing the shift of power between the Democrats and the Republicans.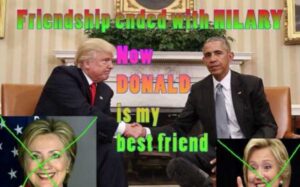 The meme is being sold on Foundation, the world's largest platform for NFT listings, as informed by Alter's Co-founder, Zain Naqvi. The minimum bid price is 1 Ethereum token or $2320. NFTs are digital keys connected to blockchain technology. It is saved on a decentralized public record that endorses any digital file to be unique. They are digital identifiers that can't be replicated.
Back in March, artist Mike Winkelmann, who goes by Beeple, traded the world's first virtual NFT artwork for $69 million at Christie's, a popular auction. Earlier this week, Polish influencer Marta Rentel traded her emotions by NFTfor $250,000. Replying to a question regarding why they picked this particular meme, Naqvi told that majority of the local memes are about local events, however, this one engages a broader international audience and has higher significance in that context. 
Source: Samaa