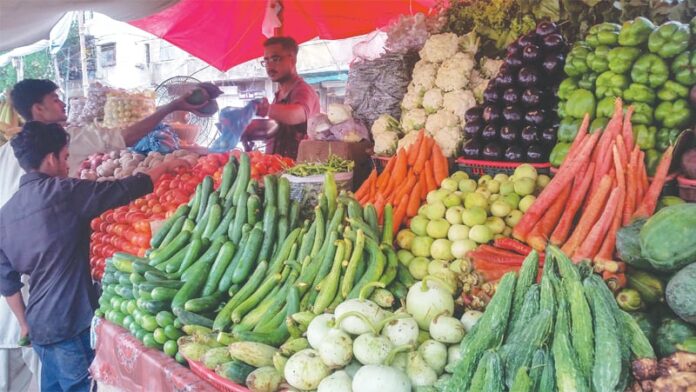 Vegetable prices have considerably surged in Pakistan owing to the flood that wreaked havoc in various parts of the country. The shopkeepers fear that these prices will only rise in the coming days as multiple parts of Punjab, Sindh, KPK, and Gilgit-Baltistan have witnessed the worst floods that have damaged all the crops. A vegetable seller told local news media; "There is no local production because of flood and we are selling onions imported from Afghanistan."
Current Vegetable Prices in the Market
As per details, onions are being sold at Rs 130 and tomatoes at Rs 240 per kilogram. Not only onions and tomatoes but all the vegetables have witnessed an increase in their prices. As per the rate list, ginger is sold at Rs303, garlic(China) at Rs243 per kg, ladyfinger at Rs 103 per kg, green beans at Rs 65, turnips at Rs 93, brinjal at Rs 173, and cabbage at Rs 113 per kg. Meanwhile, apples, bananas, and mango are sold at Rs. 113, 66, and 153 respectively.
Reports also state the dealers are taking unnecessary advantage of the situation as they are providing the vegetables to the traders at three-time higher prices than the normal rates. A customer told a media representative; "The nation is paying the price because of the negligence of the government. Why wasn't timely action taken to mitigate the loss caused by the flood?"
Flood Damage Estimated at $5.5 Billion
As per media reports, the preliminary estimates show that the country has already suffered damages worth $5.5 billion. The sugarcane and cotton crops have been destroyed completely while onion, tomato, and Kharif chilies have been partially damaged. Around 2 million tonnes of wheat stored at the government's warehouses in Sindh have been spoiled due to rains and floods. Experts have predicted that Pakistan's textile and sugar export could drop by $1 billion.
Also read: KPK: Hotels, Houses and Bridges Swept Away by the Raging Flood