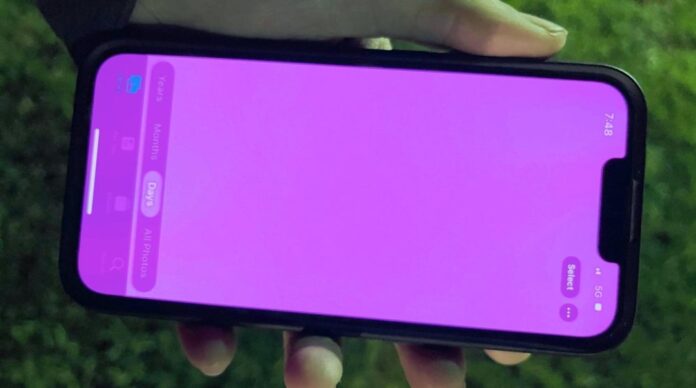 According to recent reports, the new iPhone 13 series is causing a pink screen issue for some users. The pink screen issue has impacted some people using the regular iPhone 13 as well as the ones on the iPhone 13 Pro or the iPhone 13 Pro Max. A few of the affected users have stated that the pink screen issue with their iPhone 13 series, comes into action on Apple's Support Community forums and online platforms including Reddit.
Users of iPhone 13 Series Report Pink Screen Issue
The company has acknowledged the pink screen issue and is regarding it as a software bug. Moreover, the issue on the iPhone 13 series is not new as a user raised the problem on the Official Apple Support Community forums in October. The user mentioned in the complaint that their iPhone 13 Pro screen was turning pink for a few seconds resulting in random crashing.
Read more: Apple Warns iPhone and iPad Users Against Looming Privacy Concerns
Moreover, the iPhone unit in the case obtained a replacement, but the complaint registered on the Apple Support Community forums earned the attention of some other users who also alleged the same pink screen issue with their iPhone 13 series. While some of the objections were about the regular iPhone 13, a few users said the problem on their iPhone 13 Pro and iPhone 13 Pro Max.
Users Also Complained About the Problem on Reddit 
Some affected users also complained about the pink screen issue with their iPhones on Reddit. "This happened to me in the car the other day. It was preceded by my GPS being a few streets off until I power cycled it. During the cycle it [becomes] pink screened. [It has] been fine ever since," one of the affected users complained on Reddit just last week.
Source: Pro Pakistani