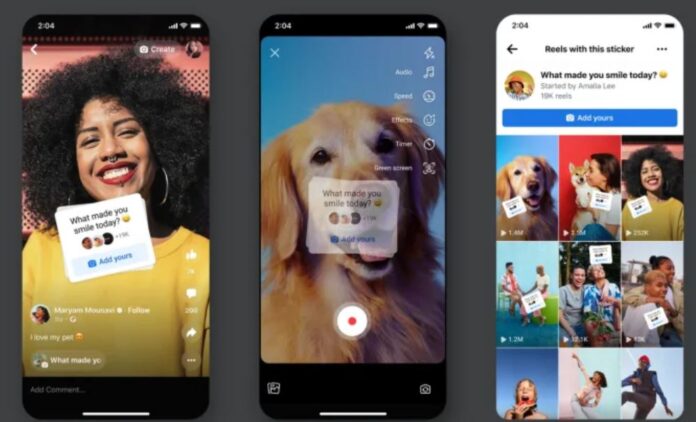 On Tuesday, Meta announced some new features coming to Facebook and Instagram users as the company is focused on competing with TikTok. In addition to a new way to create Reels using previously shared Stories, Instagram users can now cross-post Reels to Facebook. Meta is making it easier for creators to reach an even larger audience with Reels by letting them cross-post Reels on both Instagram and Facebook.
Cross-Post Reels Feature Will Allow Users to Use Monetization Programs on Both Platforms 
Users can now cross-post Reels and take advantage of the monetization programs offered by both platforms. It's worth noting that the Reels feature became available globally on Facebook earlier this year and the new cross-post Reels feature will take this even further. On Facebook, creators can now create Reels using Stories they've already shared. On top of that, Facebook has gained more Reels remix options, which Meta previously introduced to Instagram. You can now show your video after the original Reel that you're remixing in addition to having the side-by-side option.
Mosseri recently received a lot of backlash for making Instagram purely Reels-centric and turning it into an "entertainment" platform rather than a platform where people can connect with their friends and see what they are up to. While Instagram did reverse some changes, for the time being, it is obvious that it will not back down until it has beaten its short-video contender TikTok.
Meta Shut Down Facebook Live Shopping in Favor of Short-Form Shoppable Reels
Users can also look forward to Creator Studio analytics, money-earning virtual Stars, support for remixing Reels, and the option to turn Stories and Memories into auto-created videos. The announcement comes two weeks after Meta cut Facebook Live Shopping in favor of short-form shoppable Reels. Facebook users can still host live videos, but as of Oct. 1, won't be able to create product playlists or tag products.
Read more: Meta Launches New Reels Features for Instagram and Facebook